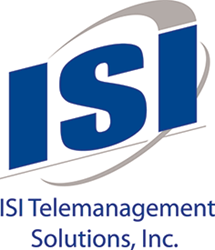 We are quite enthused to be able to unveil our software innovations to our colleagues and industry peers
Schaumburg,IL (PRWEB) October 09, 2015
ISI Telemanagement Solutions, Inc., a leading Unified Communications solutions provider, is pleased to announce it will sponsor the upcoming Cisco Georgia Partner Appreciation Event. The event will be held October 15, 2015, at the McCamish Pavilion Sports Complex on the campus of Georgia Tech, in Atlanta, Georgia.
This year's partner event focuses on the themes of reinvention, innovation, and driving business outcomes. Rick Snyder, Vice President of Cisco's Americas Partner Organization, will give the keynote address on innovation. An executive panel of industry leaders will discuss the topic of driving business outcomes, and Georgia Tech will showcase projects focused on innovation and reinvention.
"ISI is very excited to participate in this event again," said David Dishek, Unified Collaboration Practice Lead with ISI Telemanagement Solutions, Inc., "Given ISI's long history of providing Unified Communications management solutions, we are quite enthused to be able to unveil our software innovations to our colleagues and industry peers." Attendees can meet Mr. Dishek at the event where he will be demonstrating how ISI's core enterprise reporting application, Infortel Select, now supports UCCX environments and complements any UCCX deployment with customizable summary and detail reports by utilizing advanced Report Designer within Infortel Select.
Many customers who attend these partner appreciation events enjoy the opportunity to meet other Cisco partners and network with industry thought leaders as well as Cisco executives. ISI's long-standing association with Cisco as a key partner ensures that ISI's latest applications meet Cisco's stringent testing requirements and support the needs of the evolving Cisco marketplace.
For more information on ISI's solutions for Cisco, please visit ISI at Cisco Marketplace.
About ISI Telemanagement Solutions, Inc.
ISI is a global leader in unified collaboration management solutions for voice, video, Jabber IM compliance, and conferencing. ISI offers a broad portfolio of Cisco IVT certified solutions for managing usage, content, people, and expenses, through UC & UCCX reporting and traffic analytics, conversation recording, speech analytics, workforce management, and TEM. ISI's facilities, processes, and data security comply with ISO 9001:2008, SSAE 16, HIPAA, Safe Harbor and other important standards.