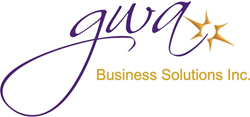 For the customers, the transition will be seamless, especially since they'll be working with the same consultants they've known for years at TDI Computer Systems.
Toronto, Canada (PRWEB) October 27, 2015
GWA Business Solutions, Inc., one of the top Sage authorized partners and manufacturing software providers in Canada, has acquired the Sage 300 practice of TDI Computer Systems Ltd. The move is the latest in a series of strategic developments that are part of GWA's continued growth and expansion that began in 2014.
GWA founder Gail Wilson says that the company will retain most of the consultants that had long-term client relationships with the TDI Sage 300 accounts. "We built our business on the belief that continuity combined with personalized attention and service creates lifetime value for our Sage 300 customers. We'll apply those same principles in our work with former TDI clients. For them, the transition will be seamless, especially since they'll be working with the same consultants they've known for years at TDI."
The acquisition extends GWA's core commitment to their new Sage 300 customers. Gail Wilson says, "In my experience with TDI, it seems to me that we share the same values when it comes to client service and support. With our 32-plus years in business, I think we can offer unique wisdom and a level of service that TDI customers will appreciate and come to rely on."
Gail adds that the acquisition of TDI's Sage 300 practice fits perfectly into GWA growth plans while enhancing their domain expertise. "More than just growth for the sake of getting bigger, this acquisition is really about the collaboration and opportunity that comes with this kind of expansion. Not only are we adding new consultants that bring unique experience and skills to our team, former clients of TDI will also benefit from the extended portfolio of Sage products we represent, wider range of technology solutions we can offer, and focused expertise in the manufacturing industry that we're known for."
Visit http://www.gwabiz.com for more information about GWA Business Solutions.
###
About GWA Business Solutions Inc.
Based in Markham, Ontario Canada, GWA Business Solutions helps its clients streamline repetitive processes into a smooth flowing, efficient course of action. Their core belief is that repetitive mundane tasks cost companies much more than they realize. Helping North American business to transform their companies and give them the ability to react, to change and to grow is their goal.
The company is a Sage Authorized partner representing a range of products including Sage 300 (formerly "Sage Accpac"), Sage BusinessVision, Sage CRM, Sage HRMS, and Sage Fixed Assets.