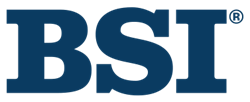 We continue to lead the industry with payroll tax solutions that are among the most technically advanced in the market.
Peachtree Corners, GA (PRWEB) October 13, 2015
Business Software, Inc. (BSI), a leading provider of payroll onboarding, tax calculation and tax filing solutions in the cloud, will take part in the 18th Annual HR Technology® Conference & Exposition, October 18 – 21 in Las Vegas. The HR Technology® Conference is the world's largest Human Resources technology event. A community of more than 8,000 will gather for four days to focus on leveraging technology to drive HR strategy and advance overall organizational success. All sessions at the HR Technology® Conference are created and delivered by senior executives from many leading organizations, resulting in a high-caliber learning experience with real-world lessons and practical takeaways.
While at the HR Technology® Conference 2015, BSI will present its suite of innovative, cloud-based payroll tax products that automate and help streamline payroll tax processes, increase efficiency, improve accuracy, and reduce costs. Attendees can visit BSI in booth #1038 to view these product offerings.
BSI's cloud-based payroll tax products take advantage of multi-tenant architecture that offers forward-looking companies several benefits. Multi-tenant hosted solutions often allow clients to reduce overhead costs. There are also technical advantages to utilizing cloud technology: BSI takes care of maintenance needs, reducing the burden on the client to apply software updates. Furthermore, cloud-based products help streamline processes, freeing up internal staff to perform more strategic business functions.
"We continue to lead the industry with payroll tax solutions that are among the most technically advanced in the market," said Russell Rindik, BSI Vice President of Operations. "As a pioneering trendsetter in the payroll tax field for over 36 years, we offer cloud-based end-to-end solutions that are intended to exceed customers' expectations. We look forward to connecting with HR professionals at the conference again this year."