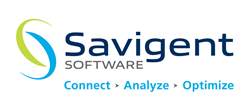 We're proud to provide innovative companies like Seagate Technology with powerful software to create a better manufacturing process that leads to better business outcomes.
(PRWEB) October 14, 2015
The Minnesota High Tech Association (MHTA) has named Savigent Software and Seagate Technology as joint finalists in the Advanced Manufacturing category for the 2015 Tekne Awards. The Tekne Awards honor Minnesota companies and individuals who have shown superior technology innovation and leadership.
Seagate Technology and Savigent Software have been recognized for their collaborative effort in developing an advanced manufacturing innovation that improves the way that production equipment, work instructions and manufacturing processes are controlled. Seagate's Recording Head Operations partnered with Savigent Software to develop and implement a state-of-the-art factory control system that increases tool efficiency, reduces errors and improves process control. The result is a dramatic improvement in efficiency, which directly impacts Seagate's ability to get its product to market quickly.
"We're proud to provide innovative companies like Seagate Technology with powerful software to create a better manufacturing process that leads to better business outcomes," said David Wicker, President and CEO, Savigent Software. "Implementing our Manufacturing Operations Management (MOM) software has allowed Seagate to make improvements in the execution of its advanced manufacturing processes and not only capture, store and organize previously inaccessible production tool sensor data, but to contextualize, normalize and analyze that data in real-time, and then revise and deploy workflows to optimize the manufacturing process."
"Identifying equipment issues in real-time is a significant improvement, but creating a workflow system that is capable of connecting with virtually all manufacturing control applications is what makes this a transformational innovation for us," said Win Giles, Plant Manager, Recording Head Operations at Seagate's Bloomington, Minn. facility. "Savigent has given us the ability to more effectively drive factory operations, resulting in faster production cycles, decreased material waste and decreased energy use."
Presented by the MHTA, the Tekne Awards annually recognize Minnesota's best and brightest technology users and developers in innovation, development, education, commercialization and management.
The 16th annual Tekne Awards program will be held at the Minneapolis Convention Center on Wednesday, Nov. 18. For additional information, visit http:// http://www.tekneawards.org.
About Savigent Software
Savigent Software pioneered a new class of event-driven manufacturing operations management software. The company has served manufacturers in a variety of industries including automotive, semiconductor, contract manufacturing, industrial, specialty chemical, food and beverage, energy, consumer packaged goods, plastics and glass manufacturing, and aerospace and defense. Customers served by Savigent Software are seeking increased efficiencies, agile control of manufacturing assets, and improved process control and product quality. The company also serves OEMs and independent software vendors by providing value-added software solutions for their products. Its Savigent suite of products provides solutions for workflow automation, manufacturing intelligence and systems integration. Learn more about Savigent Software at http://www.savigent.com
About Seagate Technology
Seagate creates space for the human experience by innovating how data is stored, shared and used. Founded in 1979, Seagate is the leading provider of hard drives and storage solutions, offering the broadest portfolio of storage products in the industry. Seagate's Recording Head Operations (RHO) facility located in Bloomington, Minn., designs and manufactures the most important and complex component in a hard drive: the magnetic recording head. Learn more at http://www.seagate.com.
About Minnesota High Tech Association (MHTA)
MHTA is an innovation and technology association united in fueling Minnesota's prosperity. We help bring together the people of Minnesota's technology ecosystem and lead the charge in directing technology issues to Minnesota's state capitol. MHTA is the only membership organization that represents Minnesota's entire technology-based economy. MHTA members include organizations of every size − involved in virtually every aspect of technology creation, production, application and education in Minnesota. Find out more online at http://www.mhta.org or follow MHTA on Twitter at http://twitter.com/MHTA.