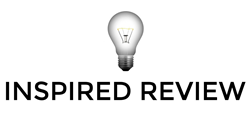 "Inspired Review welcomes Jason to the Inspired Family and is excited to have someone with great knowledge and integrity overseeing our operations in the new Washington, D.C. facility." - Michael Dalewitz
Washington D.C. (PRWEB) October 13, 2015
Inspired Review, in an effort to support the company's exponential growth, announces the opening of their largest Document Review Center. The review center is located at 1901 L Street NW, Washington D.C. With 16,153 feet of space, the Review Facility resides in a Class A building with a capacity of 300 seats.
"Inspired Review is thrilled to open a large center in the heart of Washington, D.C. to meet our clients' demands, provide steady employment and introduce our innovative bonus structure to an already well established attorney pool in the DC, Maryland and Virginia area. We have seen a large increase in FCPA, Antitrust and Government Investigations, and have subsequently opened a centralized, secure center in our Nation's Capital to bring Inspired Review's innovative Managed Review Process to this market. " - Michael Dalewitz
In addition to the new Washington, D.C. opening, it is with great excitement that Inspired Review publicizes the addition of Jason Froehlich, Esq.. Froehlich is a seasoned attorney and industry leader joining Inspired Review with over a decade of legal experience.
Froehlich began his career at Skadden, Arps, Slate, Meagher & Flom LLP and most recently joined the Inspired Team after serving as the Director of Document Review Services at another D.C. based eDiscovery Service Provider.
At Inspired Review, he will be responsible for the general management and administration of the District of Columbia office, overseeing document review projects and high level consulting around review process and technology.
Coupled with his vast understanding of the Washington D.C. sector, Jason has extensive knowledge of the discovery process. Froehlich has overseen small to large scale projects ranging from complex civil litigation to government contract analysis.
"Inspired Review welcomes Jason to the Inspired Family and is excited to have someone with great knowledge and integrity overseeing our operations in the new Washington, D.C. facility." - Michael Dalewitz
About Inspired Review:
Inspired Review is the most groundbreaking document review firm in the industry up to date. The firm prides itself on a fixed-price per document model created by highly successful executive and recognized legal expert, CEO, Michael Dalewitz, Esq. Creating aligned incentives with the attorneys performing review, the corporate client, the law firm and the vendor, Inspired Review has created a predictable, low-cost model that can rival all US based cost structures, and even offshore. With statistically validated quality control, developed in-depth validation and targeted search methodologies and integrity, Inspired Review ensures the defensibility of your review and minimizes any risk of error. Inspired Review is also very concerned with igniting change in the world by giving back. A percentage of all the company's profits are donated to a monthly sponsored charity.