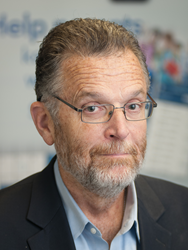 With more than 20 years of experience in executive information technology positions, David Rice brings wisdom that will support SunGard K-12 in providing the innovative solutions that K-12 school districts need.
Bethlehem, Pa. (PRWEB) October 19, 2015
Today, SunGard K-12 Education named David Rice as senior vice president, operations. In his new role, Rice will support the leading K-12 educational software and services provider in advancing operational excellence across its disciplines.
Effective October 19, Rice will oversee key operational areas of the company, including Cloud Solutions, Development, Engineering Services, Internal Information Technology, Technical Sales, and Quality Assurance, Documentation, and Internal Education. An experienced and highly successful information technology executive, Rice will oversee efforts to help ensure the company is at the leading edge of infrastructure and technology best practices across all company functions. He will also serve in a mentoring and advisory role for employees in company disciplines, including Professional Services, Sales, Customer Support, and Finance. Rice, who will be part of SunGard K-12 Education's Leadership Team, will report directly to President and CEO Frank Lavelle.
According to Mr. Lavelle, Rice has the expertise and insight needed to support the organization in providing best-in-class solutions and services to K-12 school districts nationwide. "K-12 education is rapidly evolving. Schools across the nation are using technology to innovate education, and we must stand alongside our educators and deliver elegant, insightful solutions built on modern technology and proven approaches," says Mr. Lavelle. "With more than 20 years of experience in executive information technology positions, David Rice brings wisdom that will support SunGard K-12 in providing the innovative solutions that K-12 school districts need."
Rice has more than 30 years of experience in development and information technology. As chief information officer for Siemens Medical Solutions, USA, and the head of global IT service management and delivery, he had responsibility for supporting more than 48,000 employees in 126 countries. In this role, Rice managed the third largest U.S. data center. He has managed development and was a developer early in his career. Currently, he is an adjunct professor at Temple University and West Chester University, for which he teaches courses on management information systems and production and operations management. David earned his bachelor's degree from Oregon State University.
About SunGard K-12 Education
SunGard K-12 Education offers software solutions designed to help teachers, administrators, and parents support student achievement. PLUS 360 is a single integrated suite of software solutions for the management of student information, assessment and curriculum, special education, and financial and human resources. The suite—which provides district staff with anytime, anywhere access to important district information—can be deployed to work together or implemented as stand-alone systems to help meet educational goals and requirements. For more information, visit SunGard K-12 Education at sungardk12.com.
About SunGard
SunGard is one of the world's leading financial software companies, with annual revenue of $2.8 billion. We provide solutions for financial services, the public sector, and education. Our software is delivered via Software as a Service ("SaaS"), in the cloud and on premises, surrounded by an extensive suite of service offerings. Through the depth and breadth of our solution portfolio, global capabilities, and domain expertise, we are uniquely capable of supporting virtually every type of financial organization, including the largest and most complex institutions in the world. SunGard's approximately 13,000 employees proudly serve approximately 14,000 customers in more than 100 countries, bringing fresh ideas and inventive solutions to help our customers adapt and thrive. For more information, please visit http://www.sungard.com.
Trademark Information: SunGard, the SunGard logo, and PLUS 360 are trademarks or registered trademarks of SunGard Data Systems Inc. or its subsidiaries in the United States and other countries. All other trade names are trademarks or registered trademarks of their respective holders.
© SunGard 2015. All rights reserved.