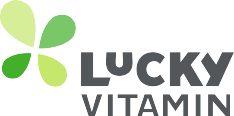 "This healthier lifestyle trend is truly a global phenomenon. In Australia alone, 8.1 million Aussies -- about 42 percent of the population aged 14 or older -- purchased vitamins, minerals and/or supplements in any recent six-month period."
Conshohocken, Pennsylvania (PRWEB) October 14, 2015
In response to trends and dynamics shaping a new global health and wellness landscape and increased worldwide demand for its own products, LuckyVitamin.com has launched a new international shipping and shopping experience for its customers. Consumers in Australia, Canada, China and the UK are already enjoying the benefits of LuckyVitamin.com's program, which will include a dozen more countries in the months ahead.
The global vitamin supplements market, valued at about $37 billion, is growing at 6.5 percent CAGR as more consumers become aware of preventative healthcare, according to a recent report from market research agency P&S Market Research. Related health and wellness markets are also growing rapidly. For example, the organic personal products market is expected to reach $16 billion by 2020 in the US alone, according to Grand View Research, Inc.
"With healthcare costs skyrocketing everywhere, including right here in the US, global consumers are tuning in – more than ever – to the well-being and costs savings benefits of a healthier lifestyle, which for many includes increased consumption of vitamin supplements, organic products and better foods," said Sam Wolf, LuckyVitamin.com founder and chief wellness spreader. "This healthier lifestyle trend is truly a global phenomenon. In Australia alone, 8.1 million Aussies -- about 42 percent of the population aged 14 or older -- purchased vitamins, minerals and/or supplements in any recent six-month period."
LuckyVitamin.com's international shipping and shopping program allows customers to purchase products in their local currency. Also, international customers will enjoy a "no surprises" check out experience as any cross-border costs -- surcharges, duties and local taxes – will be completely visible to the buyer. Customers can choose economy, standard and express shipping for any order.
"Some online retailers opt for a 'one size fits all' approach to international expansion. We did just the opposite," said Wolf. "For example, in addition to customizing the currency, shipping methods and landed costs of each order, we're also providing payment methods that are popular in each country we serve. Customers won't have to worry about a two or three percent credit card exchange fee either because we use credit cards processors local to each country. We took the time to build the best experience possible for our international customers."
Health and wellness consumers in Brazil, France, Germany, Hong Kong, India, Israel, Italy, Japan, Mexico, Russia, Singapore and South Korea will join Canada, China, the UK and Australia in LuckyVitamin.com's international program in the coming months.
About LuckyVitamin.com
LuckyVitamin.com is a leading online retailer of health and wellness products, herbal supplements, sports nutrition and health foods. Striving to bring good health to the masses, LuckyVitamin.com offers premium quality products at an exception value. LuckyVitamin.com is committed to empower people to live healthier lives by providing thousands of brand name products at the most competitive prices online.