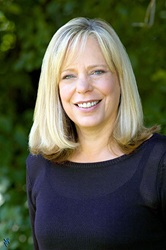 Our strategy is to incorporate accountability and results by weaving mindset changes into everything we do.
Aurora, Colo. (PRWEB) October 15, 2015
The University of Colorado Anschutz Health and Wellness Center has hired Martha Van Gelder to oversee the development and commercialization of the center's products and services. The center's newest hire reinforces efforts to develop research-based products and programs to help the local, national and global communities, especially as wellness continues to become more influential worldwide.
As executive director for operations and commercialization at the center, Van Gelder's mission is to examine the cutting-edge research developed by the center's experts to benefit others, while also helping it become more financially sustainable.
"We're working with partners across the CU Anschutz Medical Campus and the globe to look at wellness in a different way to positively affect their everyday lifestyle," Van Gelder said. "This is the right time for a university-based center such as ours to develop partnerships as we see corporate wellness and insurance dollars opening up for preventative, and healthy lifestyle improvement. My hope is that I can bring partnerships faster to the table and put the center on the map. It's going to take a team of people."
CU Anschutz Health and Wellness Center has several unique products and programs, such as the State of Slim program and Destination Boot Camp.
"We see our niche as a provider of a suite of evidence-based, wellness solutions serving diverse distribution channels," Van Gelder said. "Our product offerings support the participant by welcoming them no matter where they are in the wellness spectrum. We license our programs to wellness centers, insurance providers, medical centers and corporate clients, and we develop custom wellness and weight loss programs here."
Van Gelder, who was hired in June, believes that the research-based programs and products produced by the center can impact and shape the ways people achieve their own definition of wellness.
"Our strategy is to incorporate accountability and results by weaving mindset changes into everything we do," Van Gelder said. "Our researchers and providers embrace a transformative, whole person approach to wellness, and the result is sustainable behavioral changes for our clients that lead to measurably improved quality of life. If you follow that formula and then understand the data and desired outcomes, it is much easier to speak to partners and have conversations about what their goals are and how a program or product would work in their distribution channels."
Van Gelder is no stranger to examining data and outcomes. She's worked in business development throughout the world for companies like The Walt Disney Company, Sesame Workshop, Gaiam and L'Oréal. Most recently, Van Gelder headed the University of Arizona's center for consumer and retailing excellence, merging the expertise of industry and academia on big data and analytics, to inform the ways in which they are changing the consumer retail landscape.
About the University of Colorado Anschutz Health and Wellness Center: CU Anschutz Health and Wellness Center is an innovative, state-of-the art research, education and consumer care facility located on the CU Anschutz Medical Campus in Aurora, Colorado. The center's mission is to transform the lives of individuals and communities through science-based wellness strategies both locally and nationally. Our research is translated into customized programs and offerings, delivered through our Wellness Clinic and Fitness Center. We provide programs, in partnership with schools, worksites and community organizations, throughout Colorado. Our vision is a world empowered by wellness. Learn more at http://www.anschutzwellness.com. Follow us on Facebook and Twitter.