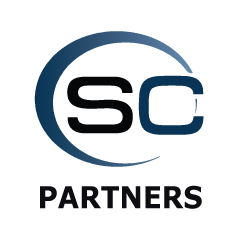 Top Speed Data has always stood out as an exceptional name in the Channel community and with the customers they support. They are true technology experts and trusted advisors. We couldn't be more excited for the opportunity to work together
BOSTON, MA (PRWEB) October 20, 2015
SoundConnect, an award winning unified communications (UC) and collaboration company, is proud to announce our partnership with industry leading telecom provider, Top Speed Data Communications. SoundConnect will empower Top Speed Data Communications with its full portfolio of unified communications including, Office 365 and Skype for Business Enterprise voice, as well as collaboration solutions.
SoundConnect is committed to supporting Top Speed Data Communications with all pre-sales, implementation, and post-sales support. As recognized experts in the collaboration and UC space, SoundConnect's award winning customer support ensures that Top Speed Data Communications clients will continue to receive the highest level of service.
"The partnership with SoundConnect provides next generation business communication tools to our valued customers. With technology changing faster than ever, it is critical to deliver cost-effective and operationally scalable solutions to our customers. The knowledge, nimbleness, and unmatched partner support SoundConnect brings is vital to our success," says Top Speed Data Communications General Manager, Steve Farmiloe."
SoundConnect's Director of Channel Development and Sales, Darren Suders says, "Top Speed Data has always stood out as an exceptional name in the Channel community and with the customers they support. They are true technology experts and trusted advisors. We couldn't be more excited for the opportunity to work together."
About Top Speed Data Communications
With over 400 years of combined experience in the telecommunications industry, Top Speed Data Communications has saved hundreds of companies worldwide thousands of dollars annually to their bottom line; all this while improving network design and bandwidth for voice, data and wireless services.
By partnering with the nation's top telecom carriers, equipment suppliers, and service providers, Top Speed Data Communications eliminates the time-consuming search for telecommunications information and acts as an advocate to all of the major carrier and service providers throughout the design, implementation and billing process. Top Speed Data Communications provides businesses with custom-tailored communication services with a focus on cost savings.
Top Speed Data Communications has received many of the industries most coveted awards recognizing service and performance excellence.
About SoundConnect
SoundConnect specializes in unified business communications. Their offerings include a comprehensive portfolio of Unified Communication and Collaboration services including: Office 365, Microsoft hosted services, Skype for Business, Adobe Connect, WebEx, audio conferencing, webcasting, and video conferencing. SoundConnect's comprehensive communication technologies are customized and implemented to optimize the requirements of their customers by streamlining communications services that improve productivity, expand communications, reduce operational expenses and provide tools that empower collaboration efficiency.
Since 2013, SoundConnect has been a staple on the Inc. 5000 list, as one of the elite fastest growing American companies. SoundConnect was recently recognized for the 3rd consecutive year as an honoree in this very exclusive club.
The Telecom Association recently named SoundConnect a Top 5 Conferencing Provider for 2014. We have championed this award for the past three years; showcasing our ongoing long-term commitment to technology solutions for video, audio, web conferencing and customer service excellence.