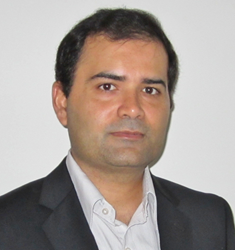 As an innovative solutions company focused on both technology and processes, The Dolphin Advanced Approval Application provides customers with a cloud based SAP integrated modern user experience
Mogran Hill, CA and Toronto Canada (PRWEB) October 19, 2015
Dolphin Enterprise Solutions Corporation (Dolphin), an SAP partner and provider of solutions in support of SAP® software, today announced that during the SAP TechEd® conference, it will showcase a new application developed for SAP HANA® Cloud Platform. The conference takes place October 19-23 in Las Vegas. Dolphin's executives and experts will participate in multiple networking sessions at the event. Attendees can visit Dolphin in booth #153A and hear from Dolphin during the following sessions:
Extending the Reach of SAP Applications through the Cloud – An SAP HANA Cloud Platform Case Study: Vishal Awasthi, chief technology officer of Dolphin, will discuss Dolphin's Advanced Approvals application for SAP HANA Cloud Platform. Awasthi discusses how this cloud-based application, which is based on the SAP Fiori® user experience, simplifies and accelerates the invoice approval and exception-handling process. This session will take Tuesday, October 20 at 4:00 p.m. in Lounge 6, Show Floor.
Moving to SAP S/4HANA? Proven Strategies to Keep Information but Lose the Cost of Legacy Systems: Dr. Werner Hopf, CEO of Dolphin, will discuss how organizations can reap the benefits of moving to SAP Business Suite 4 SAP HANA (SAP S/4HANA) (on premise, or the cloud) by having a plan to manage or decommission legacy systems. He discusses strategies for retaining valuable information and reducing costs through data archiving. This session will take place Wednesday, October 22 at 11:00 a.m., Lounge 7, Show Floor.
"As an innovative solutions company focused on both technology and processes, The Dolphin Advanced Approval Application provides customers with a cloud based SAP integrated modern user experience for reviewing, correcting and approving invoices," said Awasthi. "Offering this application on SAP HANA Cloud Platform provides customers with a very simple and agile way to address a common pain point in invoice processing, while also minimizing the complexity, IT costs and collateral risk to the core system of records."
The SAP TechEd conference focuses on technology with an emphasis on collaboration and hands-on workshops, going beyond technical education.
More than a third of FORTUNE 100™ organizations that deploy SAP solutions partner with Dolphin to utilize its SAP software–specific business process management and information lifecycle management solutions. Dolphin focuses exclusively on SAP databases and develops solutions that enable enterprises to get the most from their SAP technology while improving cash flow, lowering costs and mitigating risk. Dolphin is a 100% employee-owned company, and recently announced that the company's innovative approach to developing applications and solutions that manage both data and processes helped propel it to its most successful quarter in its 20-year history. To learn more visit dolphin-corp.com.
About Dolphin
Dolphin leads the way in business performance improvement for companies running SAP solutions by helping manage both data and processes. From data and information lifecycle management to end-to-end solutions for procure-to-pay and order-to-cash processes based on SAP software, Dolphin delivers a competitive advantage that can drive cost savings, optimize cash flows and foster a lower total cost of ownership. Based on SAP technology, Dolphin's data lifecycle and business process management solutions and add-on applications with SAP-certified integration have built-in flexibility and are designed to be tailored to each customer's specific business processes and IT environments.
The company was founded in 1995 and has offices in San Jose, CA, Philadelphia, PA, and Toronto, Canada. Dolphin's smart, adaptable and proven solutions are implemented by hundreds of companies across North America and around the world. To learn more visit dolphin-corp.com
# # #
SAP, TechEd, SAP HANA, SAP Fiori and other SAP products and services mentioned herein as well as their respective logos are trademarks or registered trademarks of SAP SE (or an SAP affiliate company) in Germany and other countries. See sap.com/corporate-en/legal/copyright/index.epx for additional trademark information and notices. All other product and service names mentioned are the trademarks of their respective companies.