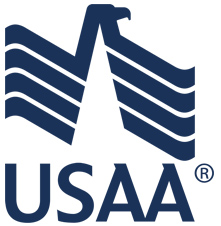 San Antonio, TX (PRWEB) October 21, 2015
USAA is teaming up with Automatic, the company bringing the power of connectivity and apps to nearly every car on the road, to offer its members in the U.S. a new driving program to help younger drivers learn safe driving habits. License+ provides parents with information that enables them to be effective coaches while incentivizing new drivers to earn badges and medals for higher driver scores.
Teens earn badges for mastering skills like smooth braking and highway driving as they progress through the 100-hour program, and receive a Drive Score which allows them to earn a bronze, silver, or gold medal upon completion. They can also show off their driving skills by sharing badges with family and friends via social media, text, and email. Trip information is accessible through the teen's Automatic License+ app and parents can stay connected through a web dashboard for quick updates on their teen's progress through License+, including badges earned and driving score. Parents can also use the dashboard to send encouraging notes and congratulation emails directly to their teen for their accomplishments.
"We care about our members' safety, especially our newest drivers. Studies have shown the first six months of independent driving are the most important for teens to establish safe driving habits for the long term," said Shayna Dickson, senior staff underwriter for USAA. "That's why USAA is offering Automatic License+ to help teens start a safe driving routine and give parents a little peace of mind while they do."
USAA offers License+ on a voluntary basis and at no cost to eligible members with a driver aged 15 to 19 listed on their USAA auto policy. Every member enrolled in the program receives an Automatic connected car adapter that plugs into a vehicle's onboard diagnostic port. Automatic evaluates driving data in order to score and improve the teen's driving skills. The collected data will only be used for safety and research purposes and won't impact auto insurance rates or coverage.
In addition to the License+ coaching tools, the program provides other safety features including:

24/7 Crash Response – Offers assistance in the event of a serious collision by alerting local emergency services and notifying the driver's emergency contacts.
Drive Feedback Tones –A tone will sound to let teen drivers know when they brake too hard, accelerate too quickly or exceed a certain speed.
Vehicle Locator – Directs the driver to the location where the vehicle was last parked.
Decode Engine Problems – Receive easy-to-understand descriptions of issues related to the Check Engine Light.
Do Not Disturb Mode – Enable the "Do Not Disturb Mode" to disable all incoming texts and phone calls while the car is in motion (Available on Android devices only).
Low Fuel Warning – Notifies drivers when the vehicle is low on fuel for cars that report fuel level.
The app is compatible with iPhone 5 and above running iOS 8™ and Android™ phone using OS 4.0 or higher.
For more information about License+ and teen driver safety, please visit http://www.usaa.com/coachingyoungdrivers.
About USAA
The USAA family of companies provides insurance, banking, investments, retirement products and advice to 11.1 million current and former members of the U.S. military and their families. Known for its legendary commitment to its members, USAA is consistently recognized for outstanding service, employee well-being and financial strength. USAA membership is open to all who are serving our nation in the U.S. military or have received a discharge type of Honorable – and their eligible family members. Founded in 1922, USAA is headquartered in San Antonio. For more information about USAA, follow us on Facebook or Twitter (@USAA), or visit usaa.com.
###