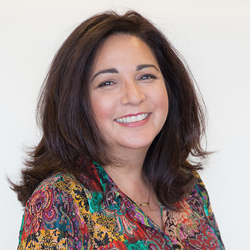 "Her amazing ability to problem solve and her track record of building new and exciting teams and departments is going to come in extremely handy for building our Publisher Dev
Coeur d'Alene, Idaho (PRWEB) October 20, 2015
JEBCommerce is pleased to announce Aida Zeff as the new Publisher Development Specialist. Aida's primary role is to help us serve our clients better by discovering and creating new partnerships with websites and content creators across the Internet to increase their sales and new customer acquisition. And, she's already doing an amazing job!
Aida brings with her a diverse personal and professional background – from fashion designer to court reporter to public service to cultural assimilation expert. Fortunately, she, along with her two sons, has a strong affinity for North Idaho and we are thrilled to have her on the JEBCommerce team.
When speaking with Aida, she said, "When JEBCommerce offered me the position of Publisher Development Specialist, I eagerly accepted. Every day at JEB is different and for me personally that is the best part. The quality of the work, the support of the team, and a CEO I respect. Life is good. Quoting Simon Sinek, 'There are only two ways to influence human behavior: you can manipulate it or you can inspire it.' JEB is pure inspiration. The work environment here motivates everyone to produce their best for our clients. You feel the enthusiasm the moment you walk in the door. I am incredibly fortunate to be working here."
"We were extremely blessed to find Aida", says Jamie Birch, CEO of JEBCommerce. "Her amazing ability to problem solve and her track record of building new and exciting teams and departments is going to come in extremely handy for building our Publisher Development department. It also helps that she is a people person and seeks to build relationships. I couldn't be more excited to have her on our team and working with new and emerging affiliates as well as our current partners who could be doing more with a little help from us."
Located in the beautiful city of Coeur d'Alene, Idaho JEBCommerce is an award winning, innovative, affiliate marketing agency that specializes in performance marketing and creative services. Since 2004, we have served both large and small organizations with a heavy focus on customer acquisition through performance marketing channels. Our team has been launching, managing, and growing affiliate programs for over 20 years.