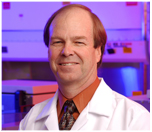 The opportunity to speak at such a prestigious conference right here in our home city is an honor and further recognition by the human regenerative medicine community
San Diego, CA (PRWEB) October 22, 2015
VetStem Biopharma, Inc. Founder and CEO, Dr. Robert Harman, to present veterinary perspective on stem cell therapy at Third Annual Clinical and Surgical Translation of Stem Cells.
Robert Harman, DVM, Founder and CEO of Regenerative Veterinary Medicine company VetStem Biopharma, Inc. is scheduled to speak at the Third Annual Clinical and Surgical Translation of Stem Cells Conference, November 10th in San Diego, California.
Dr. Harman will present a veterinary perspective on stem cell therapy from VetStem's clinical experience with 11,000 cases. As a leader in stem cell science and translation to the clinic, Dr. Harman will showcase clinical experiences in 1000's of veterinary clinics across the US and Canada and provide insights in efficacy, safety, and medical acceptance in human medical field. He will cover clinical experiences and study data from both orthopedics and internal medicine cases.
The conference brings together basic scientists and clinician-scientists, as well as medical practitioners and surgeons focusing on studying, characterizing, and deploying various classes of adult stem cells for therapeutic utility.
"The opportunity to speak at such a prestigious conference right here in our home city is an honor and further recognition by the human regenerative medicine community of the value of veterinary clinical experience and contributions we have provided to the field of regenerative medicine over the past 12 years, with over 11,000 animal patients treated," stated Dr. Harman.
VetStem first pioneered adipose derived stem cell therapy for use in horses for tendon injuries, as an alternative to euthanasia. Just two years after the first horse was treated, VetStem treated the first cat and dog. In 2007 the first peer reviewed, randomized, double-blinded, placebo controlled, multi-center study was published showing intra-articular injection of adipose derived stem cells in the hip joint of a dog decreased patient discomfort and increased patient functional ability. That same year Vet-Stem brought to market the Genesis Platelet Rich Plasma concentration system, as well as the first formal small animal stem cell credentialing course. In 2015, VetStem (now VetStem Biopharma) has announced the successful completion of a pilot efficacy study for allogeneic stem cell therapy (90 dogs, multi-center, blinded, placebo controlled) in support of an FDA INAD. Primary end point was statistically significant. The study will be submitted for peer reviewed publication.
About VetStem Biopharma
VetStem Biopharma is a veterinarian lead company that was formed in 2002 to bring regenerative medicine to the profession. This privately held biopharmaceutical enterprise, based near San Diego (California), currently offers veterinarians an autologous stem cell processing service (from patients' own fat tissue) among other regenerative modalities. With a unique expertise acquired over the past 12 years and 11,000 patients treated by veterinarians for joint, tendon or ligament issues, VetStem has made regenerative medicine applications a therapeutic reality beyond the realm of research. The VetStem team is focused on developing new clinically practical and affordable veterinary solutions that leverage the natural restorative abilities present in all living creatures. The company's stated mission being "to extend and enhance the lives of animals by improving the quality of recovery in acute conditions, but also by unlocking ways to slow, stop and ultimately revert the course of chronic diseases". In addition to its' own portfolio of patents, Vet-Stem holds exclusive global veterinary licenses to a portfolio of over 55 issued patents in the field of regenerative medicine.
Contact:
Kristi Hauta
Marketing Operations Manager
VetStem Biopharma
Ph (858) 748-2004 ext 208
12860 Danielson Court, Suite B
Poway, CA 92064
http://www.vetstem.com