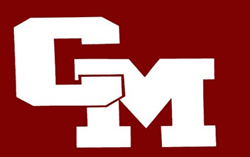 It has everything that we would normally pull from memory, and during a time of emergency or crisis, it is highly unlikely that we remember everything we need to.
Caledonia, NY (PRWEB) October 21, 2015
Caledonia-Mumford Central School District in Western New York recently finished implementing the NYSSA Rapid Responder Program, designed to be utilized by Sheriffs, law enforcement, fire, medical, and school personnel. Rapid Responder empowers the school and first responders to better protect campuses and respond jointly and effectively during any crisis. Bob Molisani, Superintendent of Schools for the three building district explained their need for increased safety and security and how the New York State Sheriffs' Association (NYSSA) Rapid Responder Program is helping them to accomplish their objectives.
When asked why the NYSSA Rapid Responder Program was chosen to be brought on for their district, Mr. Molisani explained, "In a time of emergency, clear communication is required. With this technology all responders will have, at their fingertips, the information that they need. It has everything that we would normally pull from memory, and during a time of emergency or crisis, it is highly unlikely that we remember everything we need to."
Since implementing Rapid Responder, the Caledonia-Mumford CSD has been assigning authorized users including their administrators and first responders, into the system. In the very near future, they will start using it to log drills and then work toward using it for table-top drills with their local emergency responders for various scenarios. They plan to completely do away with the hard copy response plan system and rely solely on Rapid Responder to easily amend plans and have up-to-date information for all of their district's schools.
"The biggest benefit of the NYSSA Rapid Responder Program is bringing all school officials and first responders together on one program, using modern technology," explained Thomas Dougherty, Livingston County Sheriff. "We can and will train together and be prepared for the worst as a collective team. Through this partnership, we are able to have a more coordinated effort when responding to Caledonia-Mumford CSD. The NYSSA Rapid Responder program provides stability to the situation at hand quickly, and as the Sheriff, that is exactly what I want."
Prior to implementing the NYSSA Rapid Responder Program, Caledonia-Mumford CSD had an array of safety plans from weather related incidents to intruders. All of the response plans were spelled out, but the district utilized a hard copy, binder system that can be inadequate during an actual emergency. Their schools are also equipped with a panic button system, a school resource officer, visitor management procedures, and escorts. A few years ago, they also underwent a large school safety audit that they have used to make various safety upgrades.
Rapid Responder is an all-hazards site-based crisis management system which provides school administrators and first responder's instant access to site specific emergency response information. Site specific information includes floor plans, aerial views, site maps, hazardous material locations, utility shut off information, emergency and evacuation plans, and live camera feed. Currently deployed in over 16,000 facilities nationwide, Rapid Responder is SAFETY Act certified by the U.S. Department of Homeland Security, and has been successfully used during active shooter events, bomb threats, lock downs and other emergency situations.
MEDIA CONTACT
FOR FURTHER INFORMATION, PLEASE CONTACT:
Prepared Response, Inc.
Samantha Caron
scaron(at)preparedresponse(dot)com
253.363.8561
Caledonia-Mumford Central School District
Bob Molisani
rmolisani(at)CAL_MUM(dot)ORG
585.538.3400
ABOUT PREPARED RESPONSE, INC.
Prepared Response Inc. is the leading innovator of emergency preparedness and crisis management solutions in the nation. For over a decade, Prepared Response has provided industry leading technology and consulting services that have been proven to save lives and mitigate property damage. The company's flagship product, Rapid Responder, is used by over 1,300 public safety agencies nationwide and is SAFETY Act Certified by the U.S. Department of Homeland Security as a Qualified Anti-Terrorism Technology, along with being endorsed by the National Sheriffs' Association. Rapid Responder is currently deployed in educational facilities, public buildings, critical infrastructure and private facilities across the U.S.
The privately held company is headquartered in Kirkland, Washington. Additional information can be found at http://www.preparedresponse.com or by calling 1-866-862-7741.