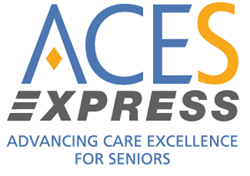 "We anticipate great success in helping PN educators graduate a more confident workforce with knowledge and skills that align with current practices." NLN President Dr. Anne Bavier
Washington, DC (PRWEB) October 23, 2015
A novel collaboration addresses the demand for a skilled nursing workforce to deliver individualized, humanistic and competent care to older adults in non-acute care settings: community-based ambulatory clinics; long-term care facilities; and at home.
With generous grant funding from the RRF, the NLN and PHI will offer Integrating Geriatrics and Coaching Skills into Practical Nursing Programs. The program will consist of live workshops, plus comprehensive webinars and online technologies, over a two-year course of instruction aimed at academic PN faculty, PN programs graduate an LPN/LVN workforce that supervises direct care workers.
The project builds on two highly successful evidence-based programs: the NLN's Advancing Care Excellence for Seniors (ACE.S), which provides geriatric and simulation teaching resources, and PHI's Coaching-Supervision Core Skills, which introduces supervisors of direct-care workers to the skills they need to effectively help workers solve problems and improve performance. The program will adapt and distribute tailored resources in gerontology and coaching skills to improve the preparation of LPNs and LVNs.
"This segment of the nursing workforce is on the front lines of providing patient-centered care to an increasingly frail and rapidly aging population coping with chronic and debilitating diseases," noted NLN CEO Beverly Malone, PhD, RN, FAAN. "And with a team-based approach to health care becoming standard, the program is also designed to improve inter-professional communication and collaboration."
Added NLN president Anne R. Bavier, PhD, RN, FAAN, dean, University of Texas at Arlington College of Nursing: "Like the Retirement Research Foundation, the NLN and PHI are committed to transform the care of older adults. We anticipate great success in helping PN educators graduate a more confident workforce with knowledge and skills that align with current practices."
"We are excited to be partnering with the National League for Nursing," said Susan Misiorski, BSN, national director of PHI Coaching and Consulting Services. "Our two organizations have a shared vision to improve quality of care through a better prepared workforce. This grant gives us the opportunity to reach LPN instructors – ensuring LPN programs have evidence-based geriatric content along with the coaching communication skills that make person-centered care possible."
Irene Frye, RRF's executive director, said, "The Retirement Research Foundation recognizes the compelling need that exists to improve the geriatric knowledge and leadership skills of licensed practical nurses who serve frail older adults in nursing homes. By leveraging the strengths of the project partners, this collaborate venture will address one of the key dilemmas facing long-term care workforce development today. RRF is proud to support this innovative education and training program."
Five workshops will be held in the four states with the greatest number of PN programs: California, Florida, New York, and Texas. The NLN will provide continuing education credits to all eligible workshop and webinar attendees. Faculty will learn the essential content and methods for teaching geriatrics and be introduced to geriatric tools, resources, coaching skills and simulations.
Get more information about the NLN's Advancing Care Excellence (ACE) programs and other initiatives of the NLN Center for Excellence in the Care of Vulnerable Populations.
###
Dedicated to excellence in nursing, the National League for Nursing is the premier organization for nurse faculty and leaders in nursing education. The NLN offers faculty development, networking opportunities, testing services, nursing research grants, and public policy initiatives to its more than 40,000 individual and more than 1,200 institutional members, comprising nursing education programs across the spectrum of higher education and health care organizations.
PHI works to transform eldercare and disability services. We foster dignity, respect, and independence– for all who receive care, and all who provide it. The nation's leading authority on the direct-care workforce, PHI promotes quality direct-care jobs as the foundation for quality care.
Based in Chicago, the Retirement Research Foundation is one of the nation's first private foundations devoted exclusively to aging and retirement issues. Endowed in 1978 by the late John D. MacArthur, RRF is committed to improving conditions for those who are vulnerable due to frailty associated with advanced age, economic disadvantage, or disparity related to race and ethnicity. Since its founding, RRF has awarded more than $200 million to support projects that enhance and improve the quality of life for our nation's elderly.