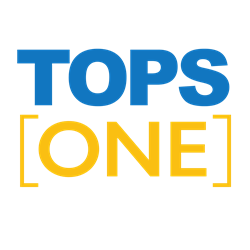 With TOPS [ONE], we aim to not only adapt with the industry, but to redefine how work gets done.
Clearwater, FL (PRWEB) October 22, 2015
TOPS Software, the developer of the industry-leading TOPS suite for Condominium and Homeowners Association Management, celebrates the 30th anniversary of the company's founding by announcing their latest development to shape the future of community association management.
On October 22, 1985, Jeffrey Hardy founded TOPS Software to provide software to fit the unique needs of community association management. Thirty years later, the company has grown into an industry powerhouse, providing association management companies with accounting, management and automation tools to make managing community associations easier.
But if TOPS Software's president Michael Hardy has learned anything from the company's storied history, it's that the company cannot afford to rest on past success.
"When TOPS was started 30 years ago, my father revolutionized the way community association management was done, with a software designed to match the needs of the industry. In that same spirit, we are building TOPS [ONE] to revolutionize the industry for the next 30 years. With TOPS [ONE], we aim to not only adapt with the industry, but to redefine how work gets done."
TOPS [ONE] is a web-based community association management application built on the same principles that have guided the company and the products through the years, on a modern platform. TOPS [ONE] is designed to help management companies stay more competitive through customer relationship management, efficiency, automation, integration, mobile readiness, and more.
TOPS [ONE] is still in development, although a minimum viable product has already been produced, and several prominent industry veterans have begun to put it through its paces, with highly positive feedback.
TOPS Software plans to showcase TOPS [ONE] at the 2016 CAMfire Conference, an industry conference sponsored by the company. The CAMfire Conference will be held February 3-5 in Orlando, Florida. Those interested in learning more can visit the CAMfire website at http://www.camfire-conference.com
For more information on TOPS [ONE] and the announcement video, visit http://www.topssoft.com/CondoHOASoftware/TOPSONE.aspx
ABOUT TOPS SOFTWARE
TOPS Software, the leader in Condominium and HOA management software solutions, is committed to bringing the best products and services to the community association management industry. TOPS products are used by thousands of organizations to manage millions of homes across the United States. Learn more about TOPS at http://www.topssoft.com.