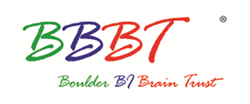 We are extremely excited and honored to present EXASOL to BBBT – Aaron Auld, CEO, EXASOL
Boulder, Colorado (PRWEB) October 22, 2015
On Friday, October 23, 2015, EXASOL's CEO, Aaron Auld, CMO, Sean Jackson, and head of product management, Dr. Jens Graupman, will brief BBBT on how it helps clients around the globe, such as Adidas Group, GfK, IMS Health, King Digital Entertainment, and XING, run their businesses smarter and drive profit by analyzing data and information at unprecedented speeds.
EXASOL is unique in the industry, with the world's fastest in-memory analytic database specifically designed to meet the demands of the data-centric world and a disruptive commercial model designed to benefit all businesses large and small. With a winning combination of in-memory, MPP, compression, columnar storage and in-database analytics, the solution is used by organizations across the globe to unearth valuable insights from large data volumes fast.
"EXASOL has a rich history of consistently proving it has one of the fastest in-memory analytic databases," said BBBT Founder, Claudia Imhoff. "How refreshing to see a product that just simply works without fuss or extreme effort."
"We are extremely excited and honored to present EXASOL to BBBT -- a group of well-respected analysts and industry experts," said Mr. Auld. "BBBT is a fantastic place for us to showcase our fast in-memory analytic database technology as well as obtain invaluable advice and input from such a large group of influencers. We look forward to a lively and fruitful conversation."
A podcast summarizing the presentation will be available at the BBBT podcasts page and a video of the presentation will be available at the BBBT videos page.
About BBBT
The Boulder Business Intelligence Brain Trust has served the BI industry since 2006. It is a consortium of over 200 industry analysts, experts, and practitioners from around the world. BBBT hosts BI industry vendors who provide extended, interactive briefings, streamed live as webinars exclusively to BBBT members. It's a reciprocal arrangement, the members receive the latest information on current and planned BI tools and technologies, and the vendors get valuable feedback on their offerings, marketing, and messaging.
About EXASOL
EXASOL is passionate about helping companies to run their businesses smarter and drive profit by analyzing data and information at unprecedented speeds. The company develops the world's fastest in-memory database for analytics and data warehousing, and offers first-class knowhow and expertise in data insight and analytics. The in-memory analytic database is the first database to combine in-memory, columnar compression and massively parallel processing, and is proven to be the world's FASTEST, topping the list in the TPC-H Benchmark tests for performance.