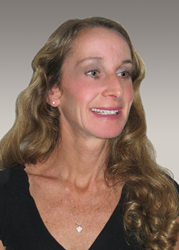 Risa is among the top lawyers in the area of bankruptcy and is very deserving of this honor.
Denver, CO (PRWEB) October 22, 2015
The American College of Bankruptcy announced on Oct. 15 that Holland & Hart partner Risa Wolf-Smith will be inducted as a Fellow of the College on March 18, 2016, in Washington, D.C.
Wolf-Smith is one of 31 nominees in the 27th Class (2016) of College Fellows. Fellows are selected on an invitation-only basis, by proving a record of achievement, demonstrating the highest standard of professionalism, and displaying leadership in contributing to the enhancement of bankruptcy and insolvency processes.
Wolf-Smith is recognized as one of the leading bankruptcy practitioners in the Mountain West. She chaired Holland & Hart's Bankruptcy and Creditors' Rights Practice Group for over 17 years. For more than 25 years, she has focused on bankruptcy, business reorganization, business workouts, receiverships, and creditors' rights.
"Risa is among the top lawyers in the area of bankruptcy and is very deserving of this honor. On behalf of the firm, I extend our congratulations," said Mona Burton, 21st Class (2010) of College Fellows, and leader of Holland & Hart's Real Estate, Construction, Finance and Bankruptcy group.
The College has over 800 Fellows, each selected by a Board of Regents from among recommendations of the Circuit Admissions Council in each federal judicial circuit and specially appointed Committees for Judicial and International Fellows. The College plays an important role in sustaining professional excellence and supports educational and pro bono efforts in local communities around the country.
###
About Holland & Hart
Holland & Hart LLP delivers integrated legal solutions to regional, national, and international clients of all sizes from its 15 offices across seven states and the District of Columbia. Since its inception in 1947, Holland & Hart's approximately 500 lawyers have consistently been recognized by leading national and international peer and industry review organizations for innovation and dedication to the practice of law. For the fifth consecutive year, the firm was named to BTI Consulting's list of Most Recommended Law Firms by corporate counsel. For more information, visit http://www.hollandhart.com.