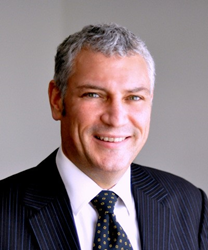 Atlanta (PRWEB) October 26, 2015
With a quickly expanding client base in the region, The Rainmaker Group has enlisted hospitality technology veteran Patrick Andres to head operations in Asia-Pacific as managing director.
Andres comes to Rainmaker with 25 years of experience in the hospitality and travel technology industry, most recently as executive vice president for Duetto in Asia-Pacific. Previously Andres also held regional leadership positions with Travelport, Sabre Hospitality Solutions and Micros-Fidelio.
At Rainmaker, he will direct operations, maintaining and building on relationships with existing customers in the region, including Solaire Manila and the recently added Resorts World Malaysia. He will also oversee new business and commercial partnership opportunities in the region.
"We've made great strides in Asia-Pacific, and Rainmaker is poised for rapid growth in the region," said Tammy Farley, co-founder and president of Rainmaker. "Patrick is the leader we need; we're extremely pleased to benefit from his unique insights and well-proven leadership."
Andres has worked for many years in Hong Kong, Singapore and throughout Canada. He currently resides in Singapore and is the proud father of two teenage boys.