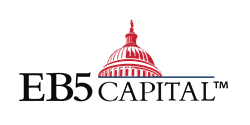 We are looking to build on and expand our Texas relationships to identify potential job-creating projects that meet the criteria for EB-5 investing.
Bethesda, MD (PRWEB) October 25, 2015
Texas commercial real estate developers have an experienced new resource to help meet growing demand for lower-cost foreign investment capital. The new EB5 Capital - Texas Regional Center is owned and operated by a firm with nearly a decade of experience raising and deploying funds through the EB-5 immigrant investor program that grants visas to immigrant entrepreneurs who invest in businesses that create American jobs, and at no cost to taxpayers.
The company's founder and president, Angelique (Angel) Brunner, announced the new EB5 Capital - Texas Regional Center while attending the Invest in the USA (IIUSA) 5th Annual EB-5 Market Exchange International Investment and Economic Development Forum in Dallas. Brunner led a panel on the current EB-5 legislative proposals in Congress and will be meeting with local developers to discuss potential projects.
"It was great to be back in Dallas to see the dynamic development underway here and across the region," Brunner said. "We are looking to build on and expand our Texas relationships to identify potential job-creating projects that meet the criteria for EB-5 investing. We have had success in transitional urban neighborhoods as well as in rural settings. We have invested in numerous hotels and multifamily properties, as well as mixed-use and office developments."
EB5 Capital is one of the most active and established players in the EB-5 industry, investing in commercial real estate ventures in both urban and rural markets across all asset types. With an experienced in-house team of underwriters and investment analysts, EB5 Capital uses rigorous due diligence standards to select projects sponsored by experienced development partners in strong real estate markets.
Brunner is respected as an expert Regional Center operator and advocate for the EB-5 Program as a tool for economic development, speaking at major industry events and writing articles for publication. She serves on the Board of Directors for IIUSA, the national EB-5 industry trade association, and was the Inaugural Chair of the IIUSA Policy Committee. Before founding EB5 Capital, Brunner spent more than a decade working in finance and investments for both public and private organizations focused on real estate and venture capital.
About EB5 Capital
EB5 Capital is a leader in the EB-5 immigrant investor industry, raising foreign capital for investment in job-creating real estate projects across the United States. EB5 Capital owns and operates a number of USCIS-authorized Regional Centers across the country, most notably in Washington, D.C., California, New York, and Texas, with ten current and completed projects and four more in the pre-development phase. EB5 Capital has raised funds from investors in nearly 50 countries, maintaining a 100% approval rate for all past immigrant investor petitions. It is one of only a handful of Regional Center operators that has returned capital to investors across multiple transactions.
About the USCIS EB-5 Visa Program
In 1990, Congress created the EB-5 Immigrant Investor Program to stimulate the U.S. economy through job creation and capital investment in U.S. businesses by foreign investors. In exchange for investing in a business that creates jobs for American workers, foreign nationals and their families can become permanent residents of the United States. The Program's name, "EB-5", comes from the visa category for which immigrant investors apply – the Employment-Based 5th Visa. The Program is administered by the United States Citizenship and Immigration Services (USCIS), an agency of the Department of Homeland Security.
6106 MacArthur Blvd., Suite 104
Bethesda, MD 20816
http://www.eb5capital.com
Contact:
Jan Hyland 703.801.8474
media(at)eb5capital(dot)com