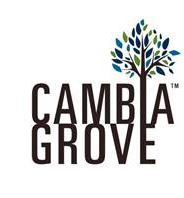 SEATTLE (PRWEB) October 26, 2015
The Cambia Grove and the Washington State Department of Commerce today announced the results of a first-of-its-kind Washington Economic Impact Study quantifying the importance of health care innovation for the Washington economy. The report will be presented at an event at the Cambia Grove on Monday, October 26 and shared during the 17th Annual National Institutes of Health (NIH) SBIR/STTR Conference in Seattle October 27-29.
This benchmark report identifies and quantifies the health care innovation work in the state of Washington, which includes for example health devices, drug development, industrial biotech, mobile health and health IT.
Health care innovation work drives growth for Washington state's economy and accounts for:

$6.8 billion dollars in goods and services (output) generated
$2 billion dollars total income for Washington state
22,500 health care innovation jobs across urban and rural areas
6 percent of the state's total health care economy while producing 13 percent of Washington's total health care related goods and services
The people powering healthcare innovation in Washington state are valuable assets to a vibrant, growing economy. On average, professionals in the health care innovation sector earn 8% more than other workers and generate 300% of the output in comparison.
"With 54,700 total health care jobs across the state connected directly or indirectly to health care innovation, we have identified a driving force for strategic economic growth in Washington," said Nicole Bell, Executive Director of the Cambia Grove. "This study establishes baseline metrics we will use to track our progress toward consumer-focused innovations that lower health care costs, improve the quality of care and move us toward a healthier Washington."
These findings support corresponding data from a recent national study which ranks the state of Washington third overall in the United States with $13.022 billion dollars in industry research and development funding, and thirteenth overall when measuring economic impact.
"A diverse, robust health care sector is an integral part to the future health of families and our economy in the Pacific Northwest," said Washington State Governor Jay Inslee. "This economic impact report demonstrates the depth of the contributions of health care innovation to our overall economy in Washington State. I'm pleased to work with the Cambia Grove in their commitment to grow and support health care innovation in our backyard."
To view the full Washington Economic Impact Study please visit http://www.cambiagrove.com/WAHealthCareEconReport.
About the Cambia Grove
The Cambia Grove is a collaborative space for the health care community to cultivate and catalyze groundbreaking ideas and establish the Pacific Northwest as a national epicenter of the new health care economy. The Cambia Grove provides innovators, entrepreneurs, employers, the public sector, and community stakeholders with space to collaborate and work toward the shared goal of addressing industry challenges. Cambia Health Solutions will support the work of the Cambia Grove community and its partners as they collectively develop and implement pilot programs, build relationships, and deliver solutions to make quality health care more available, affordable and people-centric. To learn more please visit; cambiagrove.com, twitter.com/cambiagrove, LinkedIn.com/cambiagrove
About Commerce
Commerce is the lead state agency charged with enhancing and promoting sustainable community and economic vitality in Washington. For more information, visit commerce.wa.gov. For information on locating or expanding a business in Washington, visit choosewashington.com.
Media Contacts
Vince Bitong, Zeno Group on behalf of Cambia
Phone: +1.310.566.3988
Email: Vince.Bitong(at)zenogroup(dot)com
Jennifer Morgan, Cambia Health Solutions
Phone: +1.206.332.5083
Email: Jennifer.Morgan(at)cambiahealth(dot)com
# # #