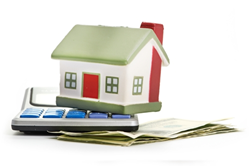 Falling interest prices mean homes have been more affordable in 2015 than in 2014
Chicago, IL (PRWEB) October 25, 2015
The Federal Savings Bank has been telling its prospective mortgage applicants that average mortgage rates fell during the week ending on Oct. 22. This fall in rates is according to the latest weekly mortgage survey from Freddie Mac.
The average rate for 30-year fixed-rate mortgages continued to fall with a slight decrease from the previous week. Average rates for 15-year fixed-rate mortgages also fell slightly. 
According to Freddie Mac Chief Economist Sean Becketti, the falling mortgage rates are in response to comments from Federal Reserve Governor Daniel Tarullo to CNBC on October 13th, implying the Fed will likely not raise interest rates this year.
"The housing market continues to benefit from low mortgage rates, with housing starts for September beating expectations and the [National Association of Home Builders] Housing Market index registering a ten year high in October," Becketti said in a statement.
Additionally, The National Association of Relator's reported housing affordability has improved. The NAR found the median price of a single-family home declined slightly while the median family income increased slightly, based on data from August. Though home prices have increased overall in the last year, the NAR reported falling interest prices mean homes have been more affordable in 2015 than in 2014. This exact point is underlined to prospective mortgage applicants at The Federal Savings Bank. Now is the time to get pre-approved for a home loan while rates are affordable.
Whether customer, reality, or trusted referral source, The Federal Savings Bank understands how important every purchase or refinance transaction is to help our clients optimize the purchase or refinance of their home.