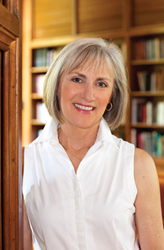 So much of the mission of the ILA is embodied in the work and contributions of Cynthia Cherrey. It is providential that the two are coming together at this time as Dr. Cherrey assumes the position as president and CEO of ILA. – Frances Hesselbein
Silver Spring, Maryland (PRWEB) October 28, 2015
The International Leadership Association Inc. (ILA), the global network for those who research, practice, and teach leadership, is pleased to announce that Dr. Cynthia Cherrey will assume the role of president and CEO on a full-time basis effective September 1.
Cherrey has spent the last five years at Princeton University as the vice president for campus life and lecturer in the Woodrow Wilson School for Public and International Affairs. At the ILA, Cherrey will focus her efforts on the strategic global growth of the organization.
Beginning in 1999, the ILA attracted 300 attendees to its first global conference and was a resounding success. Today, with almost 3,000 members, the ILA has become the largest international and interdisciplinary membership organization devoted solely to the triumvirate of researching, practicing, and teaching leadership. Members include leadership scholars and educators, consultants and coaches, and executives from the public, civic, and business sectors. Members benefit from annual global and topical conferences, webinars, learning communities, affinity groups, and numerous publications and journals.
In making the announcement, ILA Board Chair Katherine Tyler Scott noted, "The Board's appointment of Cynthia Cherrey as CEO recognizes the growth of the ILA and our vision and ongoing commitment to become the premiere resource organization in the field of leadership. Difficult issues and challenges abound across the globe and demand thoughtful, effective, and authentic leadership. The ILA is the space in which scholars and practitioners substantively engage with one another, exchange ideas, and find practical ways to apply research. We are delighted that Dr. Cherrey has agreed to accept this position of leadership with ILA."
ILA's growth emanates from a capacity to adapt and respond to the needs of those it serves. It is one of the few organizations that began as a global association dedicated to actively embracing organizations and individuals in the public and private sectors with an interest in leadership. Frances Hesselbein, president of the Frances Hesselbein Leadership Institute and editor-in-chief of the award-winning journal Leader to Leader, was one of the first who committed to an ILA membership. "So much of the mission of the ILA is embodied in the work and contributions of Cynthia Cherrey. It is providential that the two are coming together at this time as Dr. Cherrey assumes the position as president and CEO of ILA."
From the start, members were encouraged to explore the cross-fertilization of sectors, disciplines, professional roles, institutions, cultures, and nations. ILA's founding goals remain true today. To

Generate and disseminate cutting-edge work in leadership theory and practice.
Strengthen ties among those who study, teach, and exercise effective leadership.
Serve as an arena within which those with a professional interest in leadership can share research, information, effective practices and resources, and, above all, ideas.
ILA member and former board officer Professor Brad Jackson, head of the School of Government at Victoria University of Wellington, New Zealand, sees this appointment as a commitment to ILA's continued global growth. "Cynthia has always been passionately committed to making the ILA a truly international organisation and has spearheaded several important international partnerships," Jackson said. "Her full-time appointment will enable the ILA to continue to extend its geographical reach and broaden its positive influence to leadership scholars and practitioners throughout the world."
Cherrey has been involved with the ILA since its inception. "Taking on this full-time role is an exciting and a natural next step for me," Cherrey shared. "Throughout my career I had two intertwined and complementary professional interests — my work in higher education and my leadership work. Now, I am fortunate to be able to spend more time on implementing the strategic plan, furthering the ILA's global expansion efforts and representing the ILA throughout the world."
The International Leadership Association ‐ Developing and Advancing Leadership Knowledge and Practice Worldwide. The ILA is the global network for leadership scholars, coaches, educators, executives, program directors, thought‐leaders, and students. Learn more at http://www.ila‐net.org.
###