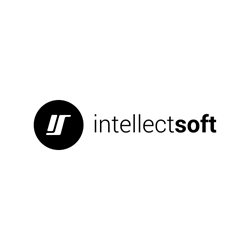 Mobile Roadie has grown into much more than an easy-to-use app builder
NEW YORK, NY (PRWEB) October 28, 2015
Intellectsoft, an international software development specialist, is excited to announce its acquisition of Mobile Roadie, a leading mobile app publishing and marketing platform. By combining Intellectsoft's vast development resources with Mobile Roadie's powerful user engagement tools, the pair is now positioned to share an expanded range of creative and commercial capabilities with its combined clientele.
"Mobile Roadie was the first to bring self-service app development to the masses, and that spirit of simplicity still shines through in their work today," explained Nick Lastovenko, chief technology officer at Intellectsoft. "Our enterprise expertise will help clients confidently tackle more ambitious customizations, but we are committed to preserving intuitive mobile experiences for every user."
"Mobile Roadie has grown into much more than an easy-to-use app builder over the past few years," added Uri Soroka, chief operating officer at Intellectsoft. "What they have now is a comprehensive publishing platform that boosts app performance with dynamic mobile marketing campaigns. Beacon technology, action triggers, gamification -- all the weapons today's publishers want in their arsenals."
From simple DIY apps to complex CRM integrations, the duo is poised to develop solutions for clients at any stage of mobile maturity. Additionally, their combined marketing and maintenance expertise will ensure apps reach the right audience and continue to delight users with reliable, rewarding experiences.
About Intellectsoft
Intellectsoft provides custom software and mobile app development, maintenance and marketing services to some of the world's biggest brands, including Harley-Davidson, Guinness, Universal Pictures and Eurostar. The company maintains its global presence with offices in Palo Alto, New York, London, Oslo, Minsk, Kiev and Dubai. For more information, visit the website at http://www.intellectsoft.net.
About Mobile Roadie
Mobile Roadie is a pioneering platform that dramatically reduces the time and money required to bring mobile apps to market. The company has helped generate more than 60 million downloads across 80 countries for clients including Taylor Swift, The Dallas Mavericks, The San Diego Zoo, Cal State L.A. and Wynn Las Vegas. For more information, visit the website at http://www.mobileroadie.com.
For Media Inquiries Please Contact
Greg Smoragiewicz
greg.smoragiewicz(at)intellectsoft.net
twitter.com/Intellectsoft