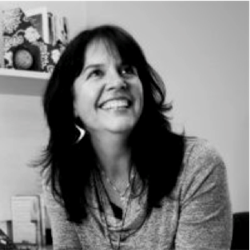 Dallas, TX (PRWEB) October 29, 2015
National Roofing Partners (NRP) announced its partnership with Heidi J. Ellsworth of HJE Consulting Group to provide overall marketing support and consultation for NRP and its nationally recognized network of commercial roofing companies. With a long history in the roofing industry, Ellsworth will work hand-in-hand with the NRP team incorporating new age marketing programs and technologies that will support the NRP tradition of excellence in customer service.
HJE Consulting Group focuses on combining strong sales and marketing synergies with new age digital marketing and strategies. The combination of over twenty-years of experience working with roofing contractors, distributors and manufacturers and more recently high-level technology companies has created a unique consulting format. HJE Consulting combines industry intelligence with strong marketing concepts to create programs that fit the roofing industry.
"As a leader nationally for commercial roofing, we continue to not only offer the highest levels of technical performance and quality but also customer service and experience," said Dale Tyler, president of NRP. "We are currently using and building communication programs that take the overall experience of our customers and contractors to a whole new level. HJE Consulting is central to what we are doing and planning for the future."
Before becoming the owner and operator of HJE Marketing, Ellsworth held positions leading marketing initiatives for Carlisle Construction Materials, EcoStar, EagleView Technologies and Pictometry International Corp. and spent time as the head of EagleView's construction sales division. HJE Consulting Group was created to meet the special sales and marketing consulting needs of the roofing industry.
"The opportunity to work with National Roofing Partners fits ideally with the vision of how sales, marketing and technology can work together to create profitable outcomes and outstanding customer service," stated Ellsworth. "I am honored to be a part of the NRP team."
About National Roofing Partners
National Roofing Partners is the most trusted name in the commercial roofing industry, and has the largest combined, National Footprint in North America. NRP was founded with the mission of continually improving the facility management capabilities of its customers, setting the standard in commercial roofing services by providing Superior Service & National Coverage through a Single Source. Building on the strong expertise of their nationwide partners, NRP provides exceptional value for customers. By delivering excellent roofing solutions with professional integrity, NRP has developed successful business relationships through mutual trust and respect. For more information on NRP, visit http://nationalroofingpartners.com/
About HJE Consulting Group
HJE Consulting Group, owned by Heidi J. Ellsworth, provides sales and marketing strategies, concepts and services for the construction industry and specifically the roofing industry. This sales and marketing consulting firm focuses on supporting overall marketing strategies and implementation along with providing consulting to build strong collaboration between sales and marketing teams for business profitability and success. Ellsworth also consults for the National Roofing Contractors Association and serves on the boards of Western States Roofing Contractors Association and Midwest Roofing Contractors Association. She has recently helped found the national Women in Roofing association where she now serves as chairperson for the organization. For more information on Ellsworth visit http://www.linkedin.com/in/hjellsworth.