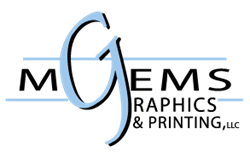 WE WILL MATCH OR BEAT ANY OTHER COMPETITOR'S PRICE
(PRWEB) November 21, 2015
Tis the season for massive savings! This upcoming holiday season, MGemsGraphics is offering exclusive deals on printing and more that small businesses should jump at.
To start off, the month of November is filled with opportunities to save. For the entire month, MGemsGraphics is offering 20% off postcard printing, 40% off Every Door Direct Mail preparation, and 25% off graphic design services. Take advantage because MGemsGraphics has a team of specialists that is waiting to make your sales experience smooth and easy so your business can thrive within the matter of months.
MGemsGraphics plans to get even more generous on the Friday after Thanksgiving! Any orders completed on November 27 from 12:00 a.m. to 11:59 p.m. will receive free Graphic Designing services as well as 20% off of the entire order.
Visit MGemsGraphics.net or call 1-(855)-ASK-MGEMS to get started now!