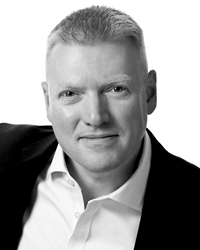 With ImegaMedia's new module it has never been easier to integrate finance into your online shopping cart.
London (PRWEB UK) 24 November 2015
Pay4Later and service partner ImegaMedia have released a Pay4Later LITE Retail Finance Module allowing retailers to integrate finance at checkout instantly regardless of their ecommerce platform.
Pay4Later's credit payment solution allows UK-based online retailers to offer instant credit to their customers, including 0% interest free.
The new module has been designed to meet the current modern market, including traditional "hosted" ecommerce systems as well as those more modern and "service" based. Magento, Shopify, Bigcommerce, OpenCart and Woocommerce are among a large list of platforms all now supported. Venda and interspire will both be available shortly.
The module has been designed to touch the retailers' site as little as possible.
"By doing this we have made it far quicker and easier to launch online finance than ever before," explains Maxine Moon, owner of ImegaMedia.
Scott Law, Founder and CEO of Pay4Later added, "With ImegaMedia's new module it has never been easier to integrate finance into your online shopping cart. The complexity of online integrations often puts off business owners from offering finance online. Through our partnership with ImegaMedia we have now removed this problem. Retail finance is a proven way to increase sales and help your business grow."
The Pay4later finance option is displayed at the checkout and can also be added to each product page. The customer can select from a choice of credit options offered by the retailer (on goods ranging in value from £250 to £100,000 and over terms up to 60 months). Other Pay4Later features supported in the module include: configuration of finance options and automated credit application management (accept, refer, decline and cancel messages).
For further information, please visit http://www.imegamedia.co.uk/retail-finance-module
Ends.
About Pay4Later
Pay4Later is a leader in point of demand financing. Designed from the ground up for automated online lending, Pay4Later enables lenders and businesses to offer credit as a payment option across all sales channels. Pay4Later works with over 1,200 merchants and a growing number of reputable, established lenders to offer secure and convenient installment credit solutions.
For more information, please visit http://www.pay4later.com
About ImegaMedia
With over 20 years experience working for the some of the worlds largest IT Companies, we provide end-to-end industry leading eCommerce Solutions. Our Senior Developers are amongst the best in the UK and work fast and smart.
We work closely with our clients to help them stay ahead of the competition. By enabling businesses through technology and marketing we aim to deliver a highly effective eCommerce solution.
For further information, please visit http://www.imegamedia.co.uk
Pay4Later
John Wark, 07501 031502, john(dot)wark(at)pay4later(dot)com
imegamedia
Maxine Moon, 07977 927042, Maxine(dot)Moon(at)TrueInnovation(dot)com