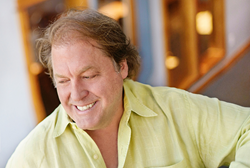 The generation graduating in the late 1960's are famous for leading a tumultuous cultural change and the same may be true for their retirement—except this time for the negative," said Wade Dokken.
Bozeman, Montana (PRWEB) November 02, 2015
Sequence of returns risk is magnified for retirees and pre-retirees as there is less recovery time to make up for losses in the event of a market downturn. As part of a long-term retirement strategy, it may be worth considering moving savings into solutions that protect from market downturns while still taking advantage of positive market movement. Download a complimentary copy of WealthVest's white paper on Timing Risk here.
"WealthVest has a deep interest in the myriad issues of the current retirement crisis. A market calamity does the most damage during the early years of retirement, when an individual's accumulated savings are at the peak. And this risk in the sequence of returns can change the outcomes for two portfolios with the same average annual performance. That's because early negative returns may exhaust a retiree's funds too quickly for the funds to last the duration of the person's life," said Wade Dokken, Co-President and Co-Founder of WealthVest.
In Wade Dokken's column published in this November's issue of FA Magazine, Wade couples the concept of sequence of returns risk with current stock and bond market valuations. The article is titled "The Times Are A-Changing Your Retirement" and has a theme based around Bob Dylan's release of "All Along the Watchtower" in 1967.
"Baby boomers got lucky with the music of their generation, but might be unlucky with their savings," said Wade.
The graduating classes of 1967-1969 have turned 65, or are soon approaching retirement age.
"Just as they are about to stop working, their retirement nest eggs are reaching their largest asset levels. At the same time, the stock and bond markets are at some of the highest levels of the past 145 years, yet are likely to generate returns far below that period's historical averages. Unfortunately for today's 65-year-olds, the sequence of return risk may be at one of the highest points of the past 145 years" said Wade. To view Wade Dokken's entire column published in FA Magazine click here.
Wade Dokken
Wade Dokken is Co-Founder and Co-President of WealthVest Marketing, alongside his partner, Lincoln Collins. WealthVest designs, markets, and distributes private pension solutions focused on high consumer value. Wade was among the founding U.S. executives and served as National Sales Manager, Chief Marketing Officer, and CEO of American Skandia, a $43 billion variable annuity company. Dokken oversaw the sale of American Skandia by Goldman Sachs to Prudential Insurance in 2003. Dokken is also the author of "New Century, New Deal," a public policy analysis of the challenges facing Social Security in the coming decades. Dokken's career started at PaineWebber in 1984.