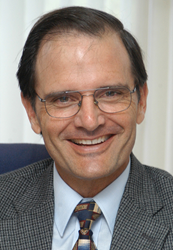 Cincinnati, OH (PRWEB) November 02, 2015
The Growth Coach, a leading international business and sales coaching franchise, is expanding into Costa Rica and Nicaragua with the expertise and passion of new master franchise owner and international partner Diego Artinano.
The Growth Coach is the largest provider of affordable group coaching workshops in the United States. Coaches also offer one-to-one coaching services, remote coaching delivered via phone and web, and coaching for special projects as well as alternative financing, business valuation services, sales mapping and more. Clients include the owners of small- and medium-sized businesses, management teams, sales teams and self-employed professionals among others. Unlike other systems, The Growth Coach is also focused on helping clients find balance with business and life.
"The Growth Coach is a great way for me to own a business while giving back to the community. At this point in my career, I wanted to do something that really made a positive impact. The Growth Coach inspired me because it's about more than having a better business, it's about being proactive with improving your quality of life at work and at home," Artinano said.
"The proven business coaching workshops we offer are great for clients in this community because they are effective and affordable. It can be hard for smaller, struggling companies to work with a consulting or coaching company, but The Growth Coach is different. We are not consultants – you know your business and we're going to come in and tell you exactly what to do. As Growth Coaches, we want to help you with ideas on how to make things better and then serve as your accountability partners to make sure you're making progress," Artinano added.
Artinano brings more than 25 years of management experience with major corporations to his Growth Coach business. Prior to The Growth Coach, he was the CEO of Mabe for Central America and the Dominican Republic and, during that time, he led the acquisition and merging of a local company that led to sustaining a hefty market share. Before that he did similar work as the CEO and Corporate Director for AMANCO in Costa Rica, Nicaragua and the Dominican Republic. Artinano also has experience leading six startups from his role as the General Manager and Technical Support for KMK Latin America.
"I have a lot of experience and knowledge to share with other people who are striving to improve their businesses. Franchising with The Growth Coach and bringing the proven system to Costa Rica and Nicaragua was a great opportunity for me to help business people in this region to build more successful businesses while also improving their personal and family lives. That's a benefit to all," Artinano said.
Artinano's role as a master franchise owner and partner is two-fold – he'll be coaching clients while selling and overseeing other franchises in his territory. Although Artinano is focused on growing his business and bringing on more coaches throughout both countries, he's especially interested in potential franchise owners in Costa Rica , and Nicaragua to operate country wide.
"I am looking for people who share our core values – focusing on building a stronger business community while living a sound life. I am going to build my franchise team with people who have some business experience they can share and who are passionate about what we do," Artinano said. "Small businesses are the cornerstones of our economy and I'm looking forward to sharing my experience and The Growth Coach system in a way that can help make those businesses stronger."
Growth Coach President Ray Fabik said he's looking forward to the impact Artinano and his team will make in Costa Rica and Nicaragua through The Growth Coach.
"Diego is another example of the caliber of Executive Level Leader that will be serving as CEO and Master Partner on the International landscape for The Growth Coach. Diego brings years of CEO experience to establish The Growth Coach as a coaching leader in Costa Rica and Nicaragua. We believe Diego will be extremely successful in creating a franchise network that supports business owners throughout the two countries," Fabik said.
The Growth Coach is in more than 100 markets worldwide and, in addition to moving into Costa Rica and Nicaragua, the company also is also looking for new master franchise owners throughout South America and other key areas of the world.
The Growth Coach, founded in Cincinnati, Ohio, sold its first franchise in 2003, but its leaders have a successful 20-year track record of helping business leaders find success and balance. Today the business and sales coaching franchise is in more than 100 markets worldwide. The Growth Coach was included in Bond's "Top 100 Franchises" and recognized in Entrepreneur Magazine's "Franchise 500" and "Best of the Best," in USA Today as one of the "Top 50 Franchises for Veterans" and "50 Top Franchises for Minorities" and has been featured on FOX, CBS and NBC. The company's Strategic Mindset Process is so effective that it comes with a money-back guarantee.
To see how The Growth Coach Costa Rica can make a difference for you and your business, contact Artinano at +506 8314 0653, DArtinano(at)TheGrowthCoach.com. For more information about The Growth Coach master franchise ownership opportunities, visit http://www.TheGrowthCoach.com or call +1 888-292-7992.
ABOUT THE GROWTH COACH
The Growth Coach was founded in Cincinnati in 2003 and is the only pure business and sales coaching franchise aimed at driving success while balancing the lives of business owners, managers, sales people, self-employed professionals and executives across a wide spectrum of businesses and industries. The Growth Coach specializes in group workshops and individual coaching with the goal of helping clients gain greater focus and leverage to work less, earn more and enjoy more fulfilling lives. The Growth Coach is active in more than 100 markets in the United States and abroad and is always looking to expand domestically and internationally. For more information about the company or the process of opening a business coaching franchise, visit http://www.TheGrowthCoach.com.