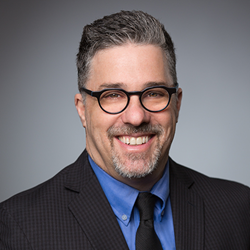 I am excited to be working with people who want to create better lives for themselves and their children.
Portland, Oregon (PRWEB) November 10, 2015
Dr. Joseph Tietz, PhD, has been appointed Executive Director of Pathfinders of Oregon. Dr. Tietz joined Pathfinders from the California Youth Connection, an agency providing advocacy, mentoring and leadership development for youth involved in the foster care system. Dr. Tietz is a licensed clinical psychologist and a seasoned nonprofit leader who has spent his career working on social justice issues from a policy, program, and social service perspective. At Pathfinders, Dr. Tietz will be focused on strengthening organizational capacity to position Pathfinders to expand to meet the growing needs of children and families impacted by the criminal justice system.
Pathfinders of Oregon has been working in Oregon's prisons and in community programs for more than twenty years to break the cycle of criminality. Pathfinders was started in 1993 to ensure that people reentering the community from prison had the tools to lead prosocial lives. From that starting point, Pathfinders' work has expanded to include the families, and particularly the children, of those involved in the criminal justice system.
Recently, Pathfinders has received two grants to expand its community based services. The first, from the Youth Development Commission, provides funding for a mentoring program for children of incarcerated parents. Mentors will focus on youth ages 7-14 living in outer east Multnomah County who currently have an incarcerated parent. Mentors will connect youth to community activities, provide advocacy and facilitate visiting parents.
The second grant, which is part of the federal Second Chance Act, will provide funding to help young fathers successfully transition from secure confinement to family and community, and increase their engagement in positive parenting with their children. Working out of Pathfinders' Center for Family Success, the program focuses on fathers in east Multnomah County recently released from the Oregon Youth Authority or the Oregon Department of Corrections.
In addition to its programs and services, Pathfinders has worked with the Oregon Department of Corrections and the Oregon Social Learning Center to develop an evidence-based parenting program, Parenting Inside Out, for incarcerated and criminal justice involved parents. Parenting Inside Out, which appears on the National Registry of Evidence-based Programs and Practices (NREPP) has demonstrated a positive impact on parental rearrest, attitudes and mental health and substance use.
Pathfinders of Oregon is a 501(c) 3 organization whose mission is to break the cycle of criminality. Pathfinders has taught programs within the Oregon Department of Corrections for more than 20 years. In the community it offers programs to families impacted by the criminal justice system through its Center for Family Success in Rockwood and east Multnomah County.