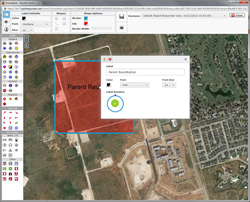 With our newest release, we have added new tools and simplified steps to allow easier navigation within Rapid Responder.
Kirkland, WA (PRWEB) November 03, 2015
Prepared Response, Inc. has released version 7.2 of their emergency preparedness and crisis management system, Rapid Responder®. The new release offers a more streamlined system which will aid customers and first responders in furthering their ability to prepare and respond during emergencies. Prepared Response often looks to their user's requests and suggestions in order to evolve Rapid Responder to meet customer needs. Version 7.2 updates include a more simplified processes for many of the system features in both the Emergency Response Interface and the Administrative Interface.
"At Prepared Response, our mission is to help our customers to be prepared to respond to any situation that they may be faced with," says Tobey Bryant, Chief Executive Officer for Prepared Response. "With our newest release, we have added new tools and simplified steps to allow easier navigation within Rapid Responder."
In Rapid Responder version 7.2, Annotation comes to life with the exciting new capability to create tactical plans, evacuation routes, search and rescue maps, and more, by not only using legacy NIMS based icons but by drawing, labeling and customizing shapes on to the plans and maps. Users will have the options of predetermined shapes or drawing a custom shape, the ability to edit the shape stroke color, fill, and stroke width, as well as add text and change the font size, color, and orientation. This new capability will empower users to be able to create the exact layout or emergency plan needed for any type of crisis.
"With this and future releases we are focusing more on features that our customers have been requesting, features that will help them more effectively manage their facilities and be prepared for possible emergencies," says Larry Lowry, Director of Development for Prepared Response.
Further system updates include a simplified password recovery process, merged site dashboard and search bar and the addition of a Safety Equipment link to document safety equipment such as fire extinguishers, AED's, and smoke detectors, as well as the device location and inspection dates. Several internal technological upgrades have also been completed, offering a more powerful and secure system.
Rapid Responder is an all-hazards site-based crisis management system that protects over 16,000 facilities nationwide by providing facility stakeholders and first responder's instant access to site specific emergency response information. Site information includes floor plans, aerial views, site maps, hazardous material locations, utility shut off information, emergency and evacuation plans, and live camera feed. Rapid Responder is SAFETY Act Certified by the U.S. Department of Homeland Security, and has been successfully used during active shooter events, bomb threats, lock downs, and other emergency situations.
MEDIA CONTACT
FOR FURTHER INFORMATION, PLEASE CONTACT:
Prepared Response, Inc.
Samantha Caron
scaron(at)preparedresponse(dot)com
253.363.8561
ABOUT PREPARED RESPONSE, INC.
Prepared Response Inc. is the leading innovator of emergency preparedness and crisis management solutions in the nation. For over a decade, Prepared Response has provided industry leading technology and consulting services that have been proven to save lives and mitigate property damage. The company's flagship product, Rapid Responder, is used by over 1,300 public safety agencies nationwide and is SAFETY Act Certified by the U.S. Department of Homeland Security as a Qualified Anti-Terrorism Technology, along with being endorsed by the National Sheriffs' Association. Rapid Responder is currently deployed in educational facilities, public buildings, critical infrastructure and private facilities across the U.S.
The privately held company is headquartered in Kirkland, Washington. Additional information can be found at http://www.preparedresponse.com or by calling 1-866-862-7741.