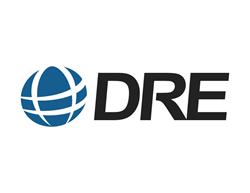 Louisville, Ky. (PRWEB) November 05, 2015
DRE Medical — a leading medical equipment provider — has been awarded a group purchasing agreement for refurbished capital equipment with Premier, Inc., a key healthcare purchasing alliance.
Premier unites an alliance of approximately 3,600 hospitals and 120,000 healthcare providers and DRE is looking forward to building long-term relationships with Premier members.
Effective October 2, 2015, the new agreement allows Premier members to take advantage of special pricing and terms pre-negotiated by Premier on professionally-refurbished medical equipment. Product offerings include refurbished anesthesia machines, surgical tables, electrosurgical units, patient monitors, respiratory ventilators, stretchers and more.
"DRE is excited about joining the Premier alliance and looks forward to supplying its members with quality refurbished medical equipment at a fraction of the cost of new," said Joe Segree, Hospital Division Manager for DRE.
DRE is an equipment refurbisher with more than 30 years of experience in the industry. All equipment refurbished by DRE goes through a rigorous, multi-point inspection and repair process. DRE technicians thoroughly test, clean and restore each unit to meet or exceed original equipment manufacturer specifications. Each refurbished product is backed by a standard one-year warranty.
Contact DRE for more information or to request contract pricing.
About Premier
Premier, Inc., is a healthcare purchasing alliance that currently serves approximately 3,600 hospitals and 120,000 other providers. In March, Premier was named a World's Most Ethical Company by the Ethisphere Institute for the eighth year in a row.
About DRE
Since 1984, DRE has worked to be a single supplier for all major operating room equipment and surgical equipment. Inc. magazine named DRE to its annual Inc. 5000 list of the nation's fastest-growing companies for three consecutive years. DRE, Inc. is based in Louisville, Ky.