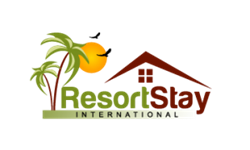 Led by lead and compliance manager, Lisa McGee, this latest accomplishment displays this company's commitment to providing exceptional customer service
Las Vegas, Nevada (PRWEB) November 07, 2015
Recognized as a leader in the affordable vacation lodging industry, Resort Stay International recently joined the Professional Association for Customer Engagement (PACE). Led by lead and compliance manager, Lisa McGee, this latest accomplishment displays this company's commitment to providing exceptional customer service. Resort Stay International representatives attended the 2015 PACE Washington TCPA Summit in September, as well.
[Resort Stay International further solidifies its dedication to clientele by joining this highly recognized trade organization. McGee says, "RSI's philosophy is to drive lead management to be compliant so we are doing the right thing for consumers and creating a successful business." This new membership illustrates how Resort Stay International is devoted to clients seeking affordable lodging.
PACE is a nonprofit organization created out of the desire to empower companies to engage clientele through various communication outlets such as social media, texting and email. Members are located all over the world, as PACE promotes networking to benefit everyone involved. Organization involvement is fostered through webinars, chapter events, seminars and a national summit. Resort Stay International takes advantage of PACE offerings to grow their business while adhering to high customer service standards.
Another recent highlight for Resort Stay International was the 2015 TCPA Washington Summit. Topics like staying current on concerns pertaining to safeguarding customers and managing risks were covered during this September event. Attendees learned about maintaining compliance regulations while successfully running their businesses from speaker, Michael O'Rielly, FCC Commissioner.
A Political Action Committee (PAC) is an active contributor to the contact center industry. The PACE-PAC helps political candidates who have the potential for making an impact in this field. Raising funds and awareness is what this group does to better aid these movers and shakers within this particular industry.
[Resort Stay International can continue engaging valued clients with the help of its PACE membership. Firm representatives are enthusiastic about putting the available resources to good use so that each client experience is enhanced. Professionals at Resort Stay International remain compliant without ever compromising the needs of the customer as they keep up-to-date industry changes in mind.
###
For more information contact Resort Stay International
http://www.resortstayinternational.com
1-800-779-6198