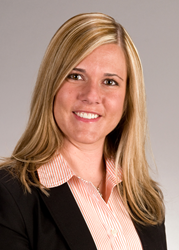 Reno, NV (PRWEB) November 06, 2015
Kelly McIntosh of Holland & Hart, is the lone attorney presenting at the Nevada Rural Health Summit, a two-day conference bringing together industry professionals dedicated to improving quality rural health care within Nevada. McIntosh will discuss contracting and affiliation agreements at the summit, joining legislators, educators, state agency leaders, and industry executives in sharing industry resources and best practices.
The Nevada Rural Health Summit will be held on Nov. 12 and 13, at the University of Nevada, Reno Redfield Campus, sponsored by The University of Nevada School of Medicine, Office of Statewide Initiatives, and Nevada Rural Hospital Partners. Other topics to be discussed during the two-day summit include legislative updates, telehealth, recruitment, and other rural health care initiatives.
Kelly McIntosh advises established and emerging clients on general corporate, transactional, and regulatory issues. Her experience is strongly focused on assisting clients in regulated industries including health care, insurance, and finance. In her health law practice, Ms. McIntosh counsels physicians, hospitals, insurers, and other healthcare providers in compliance and contracting activities, through administrative hearings before state and federal agencies, licensing matters, fraud and abuse investigations, credentialing, and medical staff issues.
McIntosh's "Contracting and Affiliation Agreements" discussion will be held on Friday, Nov. 13, 11 a.m. to noon. Seating is limited, and registration for the rural health summit can be completed by emailing the Rural Health Summit form to tsmith(at)medicine(dot)nevada(dot)edu or faxing it to (775) 738-0689.
###
About Holland & Hart
Holland & Hart LLP delivers integrated legal solutions to regional, national, and international clients of all sizes. Since its inception in 1947, Holland & Hart's approximately 500 lawyers have consistently been recognized by leading national and international peer and industry review organizations for innovation and dedication to the practice of law. For the fifth consecutive year, the firm was named to BTI Consulting's list of Most Recommended Law Firms by corporate counsel. For more information, visit http://www.hollandhart.com.