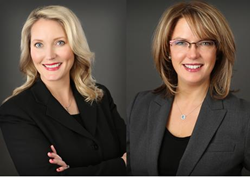 Home to the fifth-largest concentration of Fortune 500 companies in the U.S., we look forward to offering our tenant-focused platform to large and small companies alike.
Minneapolis, MN (PRWEB) November 09, 2015
Savills Studley announces the opening of its newest office in Minneapolis, MN, expanding its presence in the Midwest. The global commercial real estate firm, which offers a full suite of transactional and corporate services to occupiers, plans to aggressively recruit staff for the new location while extending its conflict-free offerings to companies within the greater Twin City metropolitan area.
"Minneapolis is an incredibly important market locally, nationally and globally," said David Lipson, Executive Vice President and director of Savills Studley, who is overseeing company's expansion locally. "Home to the fifth-largest concentration of Fortune 500 companies in the U.S., we look forward to offering our tenant-focused platform to large and small companies alike."
Savills Studley opens its new Minneapolis office by welcoming two new hires, Senior Managing Directors Carrie Eggleston and Ericka Miller. With more than 25 years of experience in commercial real estate, Eggleston and Miller have represented clients from a broad spectrum of industries on both a national and global scale. Known for their client-first approach, Eggleston and Miller each specialize in providing comprehensive real estate solutions and exceptional service.
"Savills Studley's platform is unique to our market, and offers a fresh perspective to clients ranging from companies with a single location to organizations with robust real estate portfolios," said Eggleston. "Ericka and I are excited by the firm's unparalleled resources worldwide, which allows us to offer our clients the support of best-in-class market research and analytics coupled with a global network of client service experts. The formula for success is at our fingertips—we are thrilled to represent such a stellar brand here in Minneapolis."
Eggleston and Miller are part of Savills Studley Occupier Services, led by Executive Vice President Ann Duncan. Savills Studley Occupier Services provides a full suite of corporate services for occupier needs including transaction management, strategic solutions, project management and lease administration.
Savills Studley, which recently announced the addition of new offices in Austin, Texas, and Phoenix, Arizona, closed on three major acquisitions in the past 12 months, including the acquisition of Cooper Brady Partners in Silicon Valley—the top performing firm in one of the nation's hottest markets; the purchase of Tampa-based Vertical Integration, bolstering its Occupier Services and workforce strategy businesses; and the acquisition of New York-based management consulting firm KLG Advisors, a well-known firm that provides strategic location and workforce advisory services, including portfolio evaluation and realignment, to large corporations. Since joining forces with London-headquartered Savills plc in 2014, the firm continues to focus on expanding its service lines through additional acquisitions while growing its presence in major markets across the United States.
About Savills Studley
Savills Studley is the leading commercial real estate services firm specializing in tenant representation. Founded in 1954, the firm pioneered the conflict-free business model of representing only tenants in their commercial real estate transactions. Today, supported by high quality market research and in-depth analysis, Savills Studley provides strategic real estate solutions to organizations across all industries. The firm's comprehensive commercial real estate platform includes brokerage, project management, capital markets, consulting and corporate services. With 29 offices in the U.S. and a heritage of innovation, Savills Studley is well known for tenacious client advocacy and exceptional service.
The firm is part of London-headquartered Savills plc, the premier global real estate service provider with over 30,000 professionals and over 600 locations around the world. Savills plc is listed on the London Stock Exchange (SVS.L).
For more information, please visit http://www.savills-studley.com and follow us on Twitter @SavillsStudley and LinkedIn.
# # #