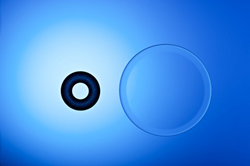 Learning new technology is a very good investment.for Surgeons who want to deliver the best to their patients.
Los Angeles, CA (PRWEB) November 10, 2015
Khanna Vision Institute announced Dr. Khanna Will attend American Academy of Ophthalmology conference in Las Vegas. This annual conference is dedication to vision improvement.. This meeting is open exclusively to members of American Academy of Ophthalmology.
Dr. Khanna has also been invited to the Intacs corneal ring segments users meeting. AJL Ophthalmics is hosting this meeting. Another exclusive invite for Rajesh Khanna, MD comes from Acufocus the manufacturer of Kamra Inlay. Staar will be launching its new online ophthalmic calculator for Implantable Collamer lenses (ICL). They have extended an invitation to Dr. Khanna to be at the launch of this event.
Dr. Khanna said "It takes a lot of effort to absorb cutting edge technology into your practice. Its worth all the investment as it increases patient satisfaction." Karma Inlay was recently approved for people between 45 and 60 years of age who want to improve their reading vision. Kamra Inlay uses an aperture based method to improve close vision by improving depth of field. Unlike mono vision it does not take away distance vision entirely.
Intact corneal ring segments have helped improve vision in Keratoconus patients. The stretching effect from the insert decreases higher order aberrations. This has helped a lot of people to retain their ability to carry out their activities of daily living.
Visian ICL is an option when Lasik eye surgery is not possible. This includes people with high nearsightedness or thin corneas.
Dr.Khanna is a lasik, cataract and refractive surgeon based in Los Angeles County. He has been featured on the cover of various magazines like Your Health Connection, Beverly Hills Times and Life after 50. Newsweek showcase featured him as one of the leading laser vision correction specialist in the United States. He is Certified by the American Board of Ophthalmology. He contributes to various charities like 'The wounded Warrior'.