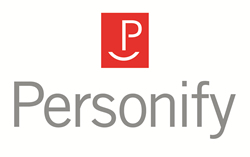 By teaming with Small World Labs we will be able to further integrate these critical processes for our clients
Austin, TX (PRWEB) November 09, 2015
Personify, Inc. (Personify), the leading provider of software solutions for the association and member-focused organizations has announced the strategic acquisition of Small World Labs, an online community and social collaboration platform that enables organizations to connect, engage and collaborate with their supporters. Pairing Personify's member management capabilities with Small World Labs' community management solution will enable our clients to provide more seamless points of engagement to their constituents, driving their missions in a more efficient and effective manner.
"Member management and online communities have been coming together for years. By teaming with Small World Labs we will be able to further integrate these critical processes for our clients," said Eric Thurston, President and CEO of Personify. "With the addition of Small World Labs, we are demonstrating our commitment to driving additional value to member-focused organizations."
Personify's senior management team will be joined by Small World Labs founder and software industry veteran, Michael Wilson, as Chief Marketing Officer. As an entrepreneur, Wilson brings extensive experience leading and developing new products and services and will be a key member of the Personify executive team.
"I'm excited to be joining forces with Personify," said Michael Wilson. "Our mission has always been to help organizations better connect, engage, collaborate with, and serve their supporters. This partnership allows us to continue that on a greater level."
Personify's culture of service and dedication to our clients will be well complemented by Small World Labs' DNA of living and breathing their clients' causes. Together, Personify and Small World Labs will unite communities for enhanced member and supporter engagement.
About Personify
Personify is the leading enterprise software and service solution that empowers the best member-focused organizations to succeed. Personify's suite of products and services enable member-based organizations to better understand, track and manage their constituents. As an organization's technology foundation, Personify captures and provides insight across all member interactions, allowing them to maximize engagement and drive revenue. More information is available at: http://www.personifycorp.com
About Small World Labs
Small World Labs provides an online community and social collaboration platform to the nonprofit and member-based industries. Small World Labs Community enables organization to better connect, engage, collaborate with and mobilize their supporters in new ways. More information is available at: http://www.smallworldlabs.com.