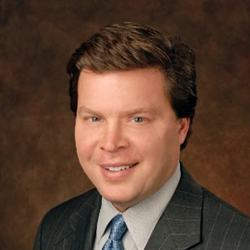 (PRWEB) November 10, 2015
Paradigm Tax Group (Paradigm) has made two key strategic moves to bolster its growth plans, relocating its headquarters to Dallas and adding a new CEO. Paradigm provides property tax consulting services for commercial property owners and has more than 30 regional offices across the U.S.
"Dallas is really the epicenter of our industry," said Paradigm Chairman Steve Stubitz. "This move brings us to our highest-growth region, and allows us to be closer to a number of large real estate investors and the majority of our industry peers."
The move to Dallas is strategic and Paradigm will retain its presence in its former headquarters in the Phoenix area, Stubitz said.
Stubitz will remain Chairman but step down from his Interim CEO role to welcome Mark Wanic as CEO. Stubitz held the position following the retirement of Paradigm's prior CEO. Wanic comes to Paradigm after holding a variety of executive positions at Cushman & Wakefield, a global commercial real estate services firm. Wanic is the latest addition to a new management team which includes a new CFO in Francoise Mattice, who joined Paradigm in March after a long career in senior financial roles at a variety of companies.
"This is an incredible new chapter in Paradigm's history," said Wanic. "We are eager to provide even better service to more clients nationally, and we look forward to continuing to expand from a strong base in Dallas."
Paradigm helps clients to identify potential tax-saving opportunities. Combining deep local market expertise with national scope, the firm serves thousands of clients, including real estate investment trusts (REITs) and multinational corporations.