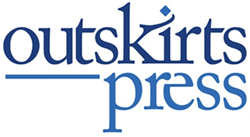 A new whitepaper offered as a complimentary download by Outskirts Press helps authors decide if self-publishing is right for them.
(PRWEB) November 10, 2015
While self-publishing has gained tremendous popularity in recent years, it can be an overwhelming prospect for newcomers. Outskirts Press, the fastest-growing self-publishing and book marketing service provider, has released a complimentary, downloadable whitepaper designed to help writers decide whether self-publishing is right for them by answering the ten most frequently asked questions.
Getting a book to publication can be a complex process. Often, it's fear of the unknown that holds writers back from accomplishing their goal of publishing their book. In order to help writes overcome their fears and navigate their decision to self-publish, Outskirts Press has released a free, downloadable whitepaper titled "Diving into Self-Publishing?"
This informational document addresses a number of important questions authors frequently ask about the self-publishing process, including:

How much does self-publishing cost?
What do I need to know about copyediting?
Which is better, paperback or hardcover?
What do I need to know about formatting?
And many more
This whitepaper not only explains authors' most common questions, but dispels commonly held myths about the quality of self-published books and upfront costs.
Take advantage of priceless expert self-publishing advice at no charge. Download a free copy of Outskirts Press' "Diving Into Self-Publishing?" at http://outskirtspress.com/agent.php?key=WP-DSP-OPBlog&page=selfpublishing-paper
About Outskirts Press, Inc.: Outskirts Press offers full-service, custom self-publishing and book marketing services for authors seeking a cost-effective, fast, and flexible way to publish and distribute their books worldwide while retaining all their rights and full creative control. Available for authors globally at http://www.outskirtspress.com and located on the outskirts of Denver, Colorado, Outskirts Press, Inc. represents the future of book publishing, today.
# # #
Outskirts Press, Inc., 10940 S. Parker Road - 515, Parker, CO 80134
http://outskirtspress.com 1-888-OP-BOOKS