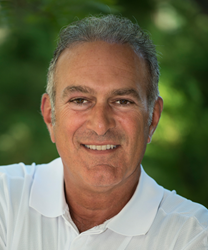 I'm excited, after 33 years of my career, to have the opportunity to contribute to making a difference to the home mortgage finance process and work toward a simpler and safer market for everyone.
Brookfield, WI (PRWEB) November 12, 2015
Inlanta Mortgage, a mortgage banker dedicated to extraordinary customer care and helping clients obtain quality loans, announced its President, Nicholas DelTorto, was elected to the National Mortgage Bankers Association (MBA) Residential Board of Governors (RESBOG).
With this appointment, DelTorto becomes the first member of the Wisconsin Mortgage Bankers Association (WMBA) to be elected to the RESBOG.
"It is an honor to be named to the Mortgage Bankers Association's Residential Board of Governors," DelTorto said. "I'm looking forward to working with some of the industry's most respected and knowledgeable professionals to help represent and guide the residential mortgage financing concerns and challenges of our industry."
The Mortgage Bankers Association is governed by a Board of Directors containing 26 people who are responsible for the overall management of the organization's affairs. RESBOG handles the residential interests of MBA members, while the Commercial Real Estate/Multifamily Board of Governors (COMBOG) handles commercial interests.
DelTorto will help carry out the MBA's mission to establish an environment that enables members to achieve their personal business objectives and come together as a community to act as a voice for important regulatory and legislative issues affecting the industry. The organization seeks to represent all segments of the real estate finance industry and all types of stakeholders, including small town members to major Wall Street players.
DelTorto was also recently presented with the Mortgage Banker of the Year award from the WMBA, a tremendous honor. This award, along with appointment to the board, is a testament to the quality of leadership he brings to the table with Inlanta. The company's mission is to be a trusted home financing partner; having a company president who is a highly recognized, esteemed mortgage banker and a member of an influential industry governing body, such as the RESBOG, is another reason clients can feel good about placing their faith in Inlanta. Inlanta is the second largest mortgage financing provider in greater Milwaukee as ranked by the Milwaukee Business Journal. Inlanta has also been recognized as the #1 FHA, USDA and WHEDA lender in the state of Wisconsin.
"My goal, both as a member of RESBOG and with Inlanta, is to represent the best interests of residential mortgage providers of home mortgage financing and the customers we serve. The real estate and home mortgage market is the lynch pin to a strong economy," said DelTorto. "I'm excited, after 33 years of my career, to have the opportunity to contribute to making a difference to the home mortgage finance process and work toward a simpler and safer market for everyone."
About Inlanta Mortgage
Headquartered in Brookfield, Wis., Inlanta Mortgage was established in 1993. The company has grown to 36 branches in 16 states and over 245 employees. Inlanta Mortgage offers Fannie Mae/Freddie Mac agency products, as well as jumbo and portfolio programs. The company is an agency-approved lender for Freddie Mac, Fannie Mae, FHA/VA, FHA 203K and USDA. Inlanta Mortgage also offers numerous state bond agency programs.
Inlanta Mortgage was recently recognized by employees as a Top Workplace in 2015 in the Milwaukee Journal Sentinel. Inlanta has been consistently recognized as one of the "50 Best Mortgage Companies to Work For" by Mortgage Executive Magazine and one of the country's "Top Mortgage Employers" by National Mortgage Professional.
Inlanta's mission is to be the home financing partner that you trust to serve your family, friends and community. Through our family of dedicated mortgage professionals, our commitment is to deliver an exceptional experience. Our unwavering dedication to integrity, honesty and ethics is the foundation of all of our relationships.
Locate an Inlanta Mortgage loan officer at http://www.inlanta.com/locations. Learn more about Inlanta Mortgage branch partnership opportunities or third-party origination solutions at http://www.inlantapartners.com, call 262-439-4260 or email partners(at)inlanta(dot)com.
Inlanta Mortgage, Inc. NMLS #1016