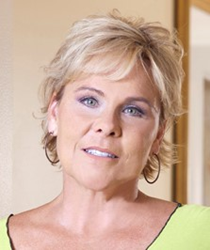 There is something you were created to do and if you don't do it, it will never be done.
(PRWEB) November 17, 2015
The 7th Annual Elk Grove Turkey Trot is a great family friendly race and it supports Courage House. Thanksgiving morning, over 2000 runners and walkers and about 150 volunteers are expected to come together and make this another successful event. This multi-city 5k/10k annual race series benefits Courage House- homes for minor girls rescued out of sex trafficking. The first annual race began with a group of volunteers in Elk Grove, CA in 2009 (The Elk Grove Turkey Trot) and now is expanding to 5 cities this year with plans to continue to expand all over the world. From the beginning the organization's vision and plan has been to have runs in multiple cities.
If you are interested in bringing one to your city, contact run(at)courageworldwide(dot)org
If you are not local runners may run "virtually" in their own community and Courage Worldwide will mail a t-shirt and finisher's medal. For more information, go to http://www.couragerun.org
Participants who would like to run locally in Elk Grove can register here: https://courageworldwide.org/couragerun/elk-grove-turkey-trot/registration/
Jenny Williamson is the CEO and founder of Courage Worldwide, Inc. an international non-profit organization devoted to building homes for children who are the victims of sex trafficking and calling them family. Located at http://courageworldwide.org/, her organization is making a difference in the lives of countless vulnerable children around the globe.
Courage Worldwide (formerly Courage to Be You, Inc.) is an international, 501 (c) (3) non-profit organization founded in 2005 simply to help people find their God-given purpose. Then in 2007, a focus was given to building homes for children rescued from sex trafficking so they too had resources and the opportunity to be and do all they were created to be and do.
Jenny Williamson:
Jenny Williamson is the founder and CEO of Courage Worldwide and the author of Do You Have The Courage To Be You? published by Next Century Publishing. Courage Worldwide has opened homes for children who are victims of sex trafficking in Northern California, and Tanzania, Africa. She is an authority on the issue of child sex trafficking and the impact of this crime upon its victims. She is certified life coach and much sought after keynote and workshop speaker.
'Do You Have The Courage To Be You?' can be purchased through Amazon or the author's website.