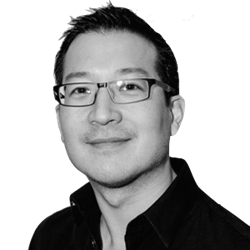 In a world where B2B buyers are in control, marketers must accommodate fast-moving prospects to avoid getting left behind.
Toronto, Ontario (PRWEB) November 16, 2015
LookBookHQ, the always-on content engagement platform, today announced that Paul Teshima has joined its Board of Directors. Teshima brings 15 years of SaaS leadership experience and a proven track record of success. While with Eloqua, he led services, customer and product groups during the marketing automation pioneer's rapid growth, successful IPO and sale to Oracle for $957M. He is currently Co-Founder and CEO of Nudge Software, Inc., the modern networking app, based in Toronto.
"In a world where B2B buyers are in control, marketers must accommodate fast-moving prospects to avoid getting left behind," says Teshima. "Marketers tend to focus on generating attention – getting someone to click on an email or online ad – rather than holding on to that attention once they have it. LookBookHQ is unique in their focus on optimizing the post-click content experience and that's why I'm excited to join their Board. Fast-moving buyers want to consume a volume of relevant content here and now. Scheduled, multi-touch lead nurture campaigns lack the velocity to accommodate this behavior. The LookBookHQ platform delivers 'always-on' content experiences that accommodate fast-moving buyers in the moment and enable marketers to rapidly identify who is most engaged and sales-ready."
"Paul brings extraordinary talent and expertise to our seasoned board that includes technology and investment heavyweights Paul Hill, formerly of IBM and Clarity Systems, and John Phillips, CEO of Klister Credit Corp. His experience in the marketing technology space will be instrumental in helping us continue to evolve our growth strategy and sharpen our product and customer focus," says LookBookHQ Co-Founder and CEO Mark Opauszky.
The appointment of Teshima to the LookBookHQ Board of Directors rounds out recent talent additions in the key areas of marketing and finance for the fast-growing marketing tech startup. In October, Dwayne Walker, formerly VP of Finance for Achievers, joined the company as Chief Financial Officer. Dwayne helped orchestrate Achievers' successful exit with its acquisition by Blackhawk Network. In June, Elle Woulfe joined LookBookHQ as VP of Marketing after holding senior demand generation roles in the marketing technology space, first at Eloqua and more recently at Lattice Engines.
Teshima spent 13 years at Eloqua during the company's meteoric rise. As SVP of Customer Strategy and Success, Paul architected the blueprint for customer success and retention. As Eloqua's SVP of Product Management, he set the product strategy and roadmap, helping to define a growing market segment. Prior to Eloqua, he worked at Rogers Communications in a senior role focused on bringing new products to market.
About LookBookHQ
LookBookHQ is the only always-on content engagement platform that accelerates the path to purchase by delivering orchestrated content experiences in a continuous session. LookBookHQ helps marketers do more with the moments of attention they generate across all channels by empowering buyers to self-educate at their own pace and tracking what they're reading or watching and for how long. Leading brands including DocuSign, Polycom, Thomson Reuters and Vodafone use the LookBookHQ platform to increase the volume and velocity of qualified leads, shorten sales cycles and grow marketing's contribution to revenue.
Do more with the moment: http://www.LookBookHQ.com.