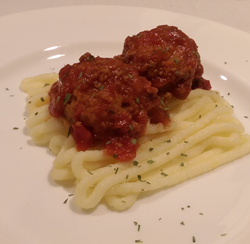 ...100-plus types of dementia currently affect more than 5 million Americans. The need is here and now.
Redwood City, CA (PRWEB) November 16, 2015
Kensington Place Redwood City, an Assisted Living community serving those with Alzheimer's Disease and other types of dementia opened its doors to residents on Friday, October 30. With 60% of rooms committed at the time of opening, Kensington Place is well on its way to serving Bay Area residents by providing the region's highest quality memory care.
"Many people do not realize that 100-plus types of dementia currently affect more than 5 million Americans. The need is here and now," noted Executive Director John Graham citing National Institutes of Health statistics.
Kensington Place offers 24/7 care for residents, performed by a team of licensed nursing staff and caregivers who are specifically trained to care for those with diminishing cognitive abilities. While care is the first priority, no detail has been ignored, as the community also boasts beautiful décor and thoughtful amenities. The community is divided into two neighborhoods, Connections for those who are more able to enjoy many activities with some guidance and support, and Haven, for those who may need greater assistance with activities of daily living or increased clinical care.
Kensington Place has partnered with the most accomplished Bay Area geriatric care providers to ensure its residents have access to unparalleled care. Dr. David Jones, Kensington Place's Medical Director, perfected the art of providing state of the art medical care in the comfort of patients' homes at Bay Area House Call Physicians, which he founded. Other partners include Agility Health, providing physical, occupational, and speech therapy; Pathways Hospice for palliative care and hospice services; and San Mateo Neighborhood Pharmacy for medication and other durable medical equipment.
All residents are served by Chef Tony Ng, who has been nourishing seniors with inspired, wholesome foods for decades. He is proud that Kensington Place has raised the bar considerably in the food service area, employing training and technology in new ways such as hiding induction cooktops beneath granite counters that are cool to the touch. Details like these ensure residents' safety while providing a just-like-home dining experience.
"Our team not only creates delicious homemade soups, entrees, and desserts, while adhering to special diets, but also is specially trained to re-create pureed foods to be recognizable and appetizing," shared Ng.
In addition to using new technologies, the Kensington Place team has participated in an intensive education program. Graham shared, "Every team member has received nearly 3 months of training in hospitality and caring, improving nutrition, connection, and quality of life for those in our care. Whether you're a caregiver, a cook, or a housekeeper, you have the tools to interact and engage to improve a resident's day."
Kensington Place is the fourth community for Reston, VA based Kensington Senior Living, LLC. Operating Partner Tiffany Tomasso confirmed that Kensington Senior Living takes a boutique approach to senior care, focusing on markets in the Northeast, Southern California and the Bay area. Notes Tomasso, "We don't intend to become a behemoth in senior care, but rather stay small so we can personally stand behind our promise 'to love and care for your family as we do our own'."
####
Kensington Place is a licensed Assisted Living community specifically caring for those with cognitive impairment from Mild Cognitive Impairment (MCI) to late stage dementias, located in Redwood City on El Camino Real near the Atherton line. To learn more about Kensington Place, call (650) 363-9200 or visit http://www.kensingtonplaceredwoodcity.com.