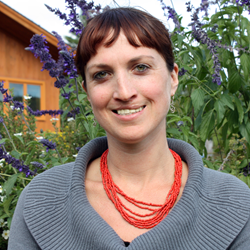 Gilsum, NH (PRWEB) November 13, 2015
Bill Whyte, Co-Founder & CEO of W.S. Badger and Rebecca Hamilton, Co-owner and VP of Innovation & Social Impact of W.S. Badger will participate in two panels at SUSTAINATOPIA (Boston), taking place November 15 to 18, 2015 at the Hyatt Regency. SUSTAINATOPIA (Boston) is a broad-ranging event that brings together more than 300 speakers from 5 continents.
On Monday, November 16, CEO Bill Whyte will share the Badger story in a panel entitled "Founder's Story: Leading for Good." On Tuesday, November 17, VP of Innovation & Social Impact Rebecca Hamilton will discuss why Badger became a B Corp, the company's role in passing Benefit Corporation Legislation in New Hampshire in 2014 and its reincorporation in 2015 as a Benefit Corporation in a panel entitled "Understanding B Corps & Benefit Corporations."
Since 2009, SUSTAINATOPIA has hosted more than 1,500 expert speakers from leading companies such as Apple, Etsy, Greyston Bakery, Seventh Generation, Southwest Airlines, Terracycle, Timberland, The Honest Company, The Sustainability Consortium, Toms, and Zappos, to name just a few.
W.S. Badger Co, Inc. is a family run and family friendly company that has been making healing products for a healthy planet since 1995. Badger was born when Badger Bill, a carpenter at the time, created a recipe of natural ingredients strong enough to soothe his rough, dry cracked hands. Now a team of over 70 employees, Badger produces almost all of its products in Gilsum, N.H.
Inherent in Badger's DNA is its status as a B Corporation, a certification earned through B Lab, a third party nonprofit that requires companies to meet rigorous standards of transparency as well as environmental and social performance. Badger has been a certified B Corp since 2011 and in 2015 became one of New Hampshire's first businesses to register legally as a Benefit Corporation, a for-profit status that incorporates the pursuit of positive environmental and social impact in addition to profit.
In 2014, Badger was named to B Lab's "B Corp Best for the Environment" list, which honors companies with the highest score for impact on the environment. Badger's placement on the list validates the company's commitment to quality, safety and the health of the community and planet.