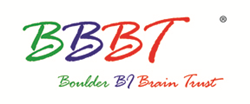 Presenting to BBBT is truly a unique experience. We love the opportunity to get live feedback and expert opinions. – Dan Potter, CMO, Datawatch
Boulder, Colorado (PRWEB) November 15, 2015
On Tuesday, November 17, 2015, BBBT members will be briefed by Datawatch's chief marketing officer, Dan Potter, and chief product officer, Jon Pilkington, on Datawatch's unique ability to unlock data in multi-structured and streaming data sources.
Self-service data preparation has quickly emerged as a requirement to support the widespread adoption of self-service analytics tools. But it is estimated that only 12% of enterprise data is used today to make decisions. For over 20 years, Datawatch has provided a self-service data preparation solution for analysts to unlock data that is not easily accessible, transform it, blend it, and deliver it to a wide variety of analytic tools.
"Many business people need data that's not part of the formal BI environment, like PDFs, text reports, JSON, log files, etc. Fortunately, Datawatch not only has the connectors for these data sources, but also the ability to prepare the data for ultimate visual discovery," said BBBT Founder, Claudia Imhoff. "Now business users can serve themselves rather than waiting for IT -- or worse, simply ignoring these vital sources of data."
"We've been serving this market for over 20 years and have a unique perspective on how it is evolving and the requirements needed to support enterprise-wide deployments with thousands of users," said Mr. Potter. "We are thrilled to present our vision on the future of self-service data preparation to the BBBT analyst community. Presenting to BBBT is truly a unique experience. We love the opportunity to get live feedback and expert opinions."
A podcast summarizing the presentation will be available at the BBBT podcasts page and a video of the presentation will be available at the BBBT videos page.
About BBBT
The Boulder Business Intelligence Brain Trust has served the BI industry since 2006. It is a consortium of over 190 industry analysts, experts, and practitioners from around the world. BBBT hosts BI industry vendors who provide extended, interactive briefings, streamed live as webinars exclusively to BBBT members. It's a reciprocal arrangement, the members receive the latest information on current and planned BI tools and technologies, and the vendors get valuable feedback on their offerings, marketing, and messaging.
About Datawatch Corporation
Datawatch Corporation provides the only Managed Analytics Platform that brings together self-service data preparation with visual data discovery. Its software bridges the gap between the ease that business user's demand and the automation and governance needed by IT. Users can quickly discover key factors that improve their business by transforming data from multi-structured sources, as well as real-time streaming data, into visually rich analytic applications. Organizations of every size, worldwide use Datawatch products, including 93 of the Fortune 100. Datawatch is headquartered in Chelmsford, Massachusetts with offices in New York, London, Frankfurt, Stockholm, Singapore, Melbourne and Manila, and with partners and customers in more than 100 countries worldwide. Learn more at http://www.datawatch.com/. For investor relations information, visit investor.datawatch.com.