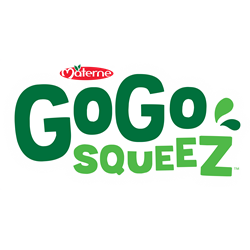 Scranton, Pennsylvania (PRWEB) November 19, 2015
Third-party logistics provider Kane Is Able, Inc. (KANE -- http://www.kaneisable.com) and Materne North America, the makers of GoGo squeeZTM, have signed a long-term agreement for logistics support. KANE will provide both manufacturing logistics and product distribution and fulfillment support for Materne.
KANE will operate a 221,000-square-foot, dedicated logistics operation in Bolingbrook, IL, which will serve as Materne's North American distribution center. The strategic location leverages the transit times for both inbound goods going into the DC and outbound shipments to retailers. Global real estate advisors, Mohr Partners, worked with KANE to locate the facility, which was built in 2014 and offers a 36-foot clear ceiling height for efficient space utilization.
KANE was chosen after a very competitive bid process. Bill Graham, president of Materne North America stated, "We chose KANE because of their national coverage capabilities. Given our expansion plans for North America, we need a partner we can grow with. Additionally, KANE's customer-first culture, advanced technology, and experience with top consumer goods companies and major North American retailers made them the best choice for our business."
Mike Gardner, KANE's CEO and president added, "We're excited to add Materne to our family at Kane Is Able. We share similar long, well-respected histories, plus our mission of bringing excellence to the market – Materne with products that people love and KANE with our dedication to exceptional logistics."
About Materne
GoGo squeeZ all-natural squeezable applesauce is simple, yummy fun, and it delights like a game of tag or a run through a backyard sprinkler. We believe in real fun foods that are easy, smart and fit into peoples' busy lives. Originally founded in France where it is known as Pom'Potes, GoGo squeeZ launched in the U.S. in June 2008. Materne North America is headquartered in New York City. GoGo squeeZ products come in a re-sealable pouch that features a built-in straw, making it a no-spoon, no-mess way to enjoy 100% fruit on the go. Our pouches are all-natural, gluten-free, dairy-free, nut-free and made with no artificial flavors or preservatives.
About Kane Is Able
Kane Is Able is a third-party logistics provider that helps manufacturers and their retail partners efficiently and effectively distribute goods throughout the United States. KANE's value-added logistics services include retail consolidation, nationwide warehousing and distribution, logistics workforce management, and transportation solutions.