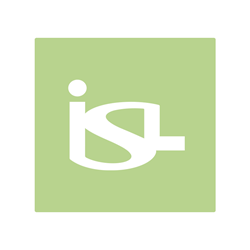 Executive Director Angel Peoples says, "When I first met Kala, it took only a few weeks for me to realize that she was in fact a priceless and rare treasure."
Carlsbad, CA (PRWEB) November 16, 2015
Integral Senior Living (ISL), a premier senior living management company, is pleased to recognize Kala Lopez for her recent award from The California Assisted Living Association (CALA). CALA recently announced that Kala Lopez an employee of Villa Bonita, an Integral Senior Living community, received the organization's prestigious Outstanding Department Director award. CALA chooses recipients of these awards based on their commitment to providing outstanding, quality care and service to residents in the Assisted Living communities where they work. A video of Kala Lopez and her commitment to excellence is available at https://www.youtube.com/watch?v=0ci-T-3GdGI&feature=youtu.be.
Lopez has been the Assisted Living Director at Villa Bonita, an Integral Senior Living community, for three years. Executive Director Angel Peoples says, "When I first met Kala, it took only a few weeks for me to realize that she was in fact a priceless and rare treasure."
Lopez motivates and inspires everyone around her, from residents and family members to fellow long- term care professionals. According to the family member of a resident, "Kala made my uncle's transition to assisted living not only possible, but comfortable. I can honestly say that I have never worked with a more dedicated and caring Assisted Living Director."
Adept at recognizing when changes are needed and ensuring that employees work well together is an asset Kala infuses into work daily. She is not only knowledgeable about her own duties, but those of the medication technicians and caregivers that she supervises. She inspires loyalty in her team, as evidenced by a poem one team member wrote, which begins, "We are loyal/Because you are special/We are obedient/Because you are efficient/We are dependable/Because you are remarkable/We are trustworthy/Because you believe in us."
About Assisted Living
Currently, nearly 180,000 Californians are residents in Assisted Living communities and the need for Assisted Living continues to grow. Assisted Living provides residents with the care they need to perform activities of daily living, medication management, social activities, housekeeping, meals, and transportation; some communities also offer dementia care programs and health-related services. A study commissioned by CALA showed that Assisted Living is a major contributor to local economies. Assisted Living provides more than 68,000 jobs in the state.
For more information about CALA visit http://www.CAassistedliving.org.
About ISL
Integral Senior Living headquartered in Carlsbad, CA, manages a progressive selection of senior residences to meet the growing needs of today's aging population. It currently manages 59 independent, assisted living and memory care properties throughout California, Arizona, Utah, Idaho, Texas, Colorado, Oregon, Washington, Illinois, Michigan, Missouri, Alabama, Oklahoma, Tennessee and Florida. It is ranked the 17th largest senior living provider in the U.S. according to Senior Housing News. ISL is founded on a care philosophy that fosters dignity and respect for residents and promotes their independence and individuality. The dedicated staff at each community is trained to maintain the highest standards of senior care services.
For more information about ISL, visit Integral Senior Living's website, blog and Facebook page.