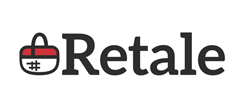 CHICAGO, IL (PRWEB) November 17, 2015
Retale (http://www.retale.com), a location-based mobile platform that conveniently helps shoppers save on in-store purchases from their favorite retailers and brands, announced today that its President, Pat Dermody, has received the Bronze Stevie for Female Executive of the Year.
Created in 2002 to honor and generate public recognition of the achievements and positive contributions of organizations and working professionals worldwide, the Stevie Awards have quickly become the world's premier business awards. The Stevie Awards for Women in Business are open to all organizations worldwide, and recognize the achievements of women executives, entrepreneurs, and the organizations they run. Stevie Award judges include many of the world's most respected executives, entrepreneurs, innovators, and business educators.
"To be recognized by the Stevie Awards is an incredible honor for both myself and Retale," said Dermody. "This wouldn't have been possible without the support of our teams here in the U.S. and abroad."
A veteran of both agency and client-side marketing, Dermody brings more than 20 years of marketing, retail and leadership experience to her role as President of Retale. Dermody is a veteran in online and offline channels, brand strategy, mobile retail marketing, and mass and targeted interactions. With her deep expertise and experience, she led Retale's launch in the United States, driving efforts for both retailer and consumer adoption. Dermody began her career at DDB Worldwide, working with clients in the beverage, CPG, QSR, retail and technology sectors. In her most recent role, Dermody served as the VP of Marketing Services with Sears Holdings, managing capabilities across media, public relations, and loyalty marketing. She has also held leadership positions with Kmart and ShopYourWay. Dermody received a BA from the University of Notre Dame.
"Pat is at the center of the success that we have experienced in the U.S.," said Christian Gaiser, CEO and Founder of Bonial.com Group, Retale's global parent company. "Through her guidance and leadership, Retale has been able to transform the retail experience on multiple fronts, and has been able to deliver an increasingly enhanced shopping resource to mobile shoppers. We are incredibly lucky to have Pat on our team, and this is a very well-deserved honor."
Founded in October of 2013, Retale has quickly become a go-to shopping resource for today's mobile shopper. Reinventing the way shoppers consume information from stores and brands, Retale allows shoppers to discover great savings, coupons and store information through Retale's mobile app and website. All information is location-based, making it possible for shoppers to find the best offers on products at the most convenient location for them. Retale just surpassed the five-million-download mark, and has seen more than 1.3 billion shopper engagements across its platform.
For more information about Retale, visit: http://www.retale.com. To download Retale on iOS, visit: http://ca.retale.com/goto/5256d7f2e4b067e3476d11f3. To download Retale on Android, visit: http://ca.retale.com/goto/5256d4a1e4b067e3476d11f2.
About Retale
Retale, a Bonial.com Group company, is the leading U.S. location-based mobile and digital company that conveniently connects shoppers with their favorite retailers locally. By seamlessly delivering interactive ad content from more than 180 top line retailers to mobile audiences, Retale has become the shopping information destination for millions of consumers.
More information: http://www.retale.com