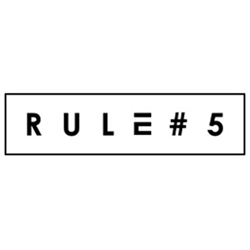 New men's lifestyle accessory brand featuring sport-specific details for hard-core, dedicated athletes.
San Francisco, CA (PRWEB) November 18, 2015
Founded by a ten time Ironman triathlete, Rule #5 is a new lifestyle brand that offers lifestyle accessories with sport-specific detailing for athletic connoisseurs. The brand reflects the dedication and intensity that these individuals bring to their sport, whether it is skiing, surfing, sailing, cycling, running or triathlon. Focused on delivering an authentic customer experience, Rule #5 incorporates an endurance mindset into individually designed lifestyle accessories that reflect an insider's knowledge of each sport.  The new brand officially launched on Tuesday, November 17, 2015.
The initial collection from Rule #5 features a backpack, messenger bag, dopp kit, wallet, and slim wallet, with each collection specifically crafted for the Bike, Run, Sail, Ski, Surf, and Triathlon sport categories. Every product incorporates subtle design details that are distinct to each sport, such as bike chain zipper pulls or surf leash handle with neoprene grip, that will resonate with dedicated sports participants who aspire to live a competitive sports lifestyle. Intended for work to weekend use, these classic and timeless products offer customers a way to identify as sport devotees of the road, trail, water, or mountain, without being overwhelmed by big brand logos.
"We are excited to announce the launch of Rule #5," says Jeff Block, founder and owner of the new company. "In light of the growing trend of increased attendance at 5Ks, 10Ks, Marathons, Triathlons and various bike races, we noticed that large athletic brands were missing the opportunity to communicate directly with competitors who identify with their sport outside of performance gear. Many of these individuals don't want to exclusively use branded race gear, but instead prefer the understated sport-specific details we add to all of our products." Regarding the inspiration for the brand, Block says, "When designing our product line, we noticed that the endurance sports market is saturated with a myriad of options for technical performance gear, but there is a lack of choices for these devotees when it comes to lifestyle products that integrate their passion and pride in their sport." To differentiate itself from general lifestyle brands, Rule #5 focuses on including highly detailed design elements to each product from each sport. Block is also the founder and CEO of Blockware LLC, a lifestyle branding company that owns GreatUsefulStuff.com and TowelsByGus.com brands.
These unique lifestyle accessories can be purchased online at http://www.rulenumberfive.com and are available now for pre-order and on November 27th, 2015 for shipping. For further information, please contact Karen Block at press(at)rulenumberfive(dot)com.