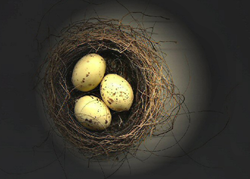 After paying off debt and bills, it can be a real challenge to make sure you are also saving enough for retirement, especially if you are already living pay check to pay check.
San Francisco, CA (PRWEB) November 18, 2015
Regardless of your age, it is never too early to start thinking about life after work. National nonprofit American Consumer Credit Counseling offers San Francisco area residents a set of helpful tips on saving for retirement on a budget.
"Many consumers underestimate how much savings is needed to get by once they retire, and often it's much more than they first realize," said Steve Trumble, President and CEO of American Consumer Credit Counseling, which is based in Newton, MA. "After paying off debt and bills, it can be a real challenge to make sure you are also saving enough for retirement, especially if you are already living pay check to pay check."
According to the 2015 Merrill Edge Report, the vast majority of non-retired San Francisco residents – 77 percent – believe retirement should generally be stress free instead of worrying about having enough money to live off of. In order to have a stress free retirement, 60 percent of residents are funding retirement accounts, such as a 401(k) account. However, only 29 percent of non-retired respondents are working with a financial advisor to ensure a stress-free retirement in their future.
Saving for retirement can be particularly challenging for local residents, since the cost of living in San Francisco is almost 63 percent higher than the U.S. average, with housing being almost three times more expensive than other U.S. cities, according to the Council for Community and Economic Research.
Given these realities, it is important for consumers to figure out their retirement goals. First they should decide the age at which they plan to retire, where they would like to retire, and if they plan on downsizing their home or staying put. Once you have figured out how much money you will need to achieve your retirement goals, use a retirement calculator to figure out if you will have enough to retire.
American Consumer Credit Counseling offers these tips on saving for retirement on a budget:
1. Adjust your budget as life priorities change. A Household Budgeting Worksheet can help you stay organized and track your expenses.
2. Start saving now. Savings add up no matter how big or small. Make sure to start saving as much as you are able to, as early as possible.
3. Pay off all debt. Carrying debt into retirement will cause monthly bills – and interest – to pile up, which will drain your savings. Develop a plan that enables you to pay off debt before you retire so that you can use savings on other necessities, such as food, medical care and housing.
4. Track your spending. Knowing exactly where your money goes every month will allow you to set some funds aside for your future goals, such as retirement.
5. Cut unnecessary spending. Reduce spending money on things you do not need without feeling deprived. Start with something simple, like bringing your lunch to work rather than eating out every day.
6. Check your retirement plan at your work place. Some 401k plans include benefits, such as direct deposit from your paycheck, which can automate the retirement saving process.
7. Set up automatic transfers from your checking to your savings account. With each paycheck you receive, make sure a percentage goes into your savings account dedicated to your retirement funds.
ACCC is a 501(c)3 organization that provides free credit counseling, bankruptcy counseling, and housing counseling to consumers nationwide in need of financial literacy education and money management. For more information, contact ACCC:

For credit counseling, call 800-769-3571
For bankruptcy counseling, call 866-826-6924
For housing counseling, call 866-826-7180
Or visit us online at ConsumerCredit.com
About American Consumer Credit Counseling
American Consumer Credit Counseling (ACCC) is a nonprofit credit counseling 501(c)(3) organization dedicated to empowering consumers to achieve financial management and debt relief through education, credit counseling, and debt management solutions. In order to help consumers reach their goal of debt relief, ACCC provides a range of free consumer personal finance resources on a variety of topics including budgeting, credit and debt management, student loans, youth and money, homeownership, identity theft, senior living and retirement. Consumers can use ACCC's worksheets, videos, calculators, and blog articles to make the best possible decisions regarding their financial future. ACCC holds an A+ rating with the Better Business Bureau and is a member of the National Foundation for Credit Counseling® (NFCC®) and the Association of Independent Consumer Credit Counseling Agencies. For more information or to access free financial education resources, log on to ConsumerCredit.com or visit TalkingCentsBlog.com.